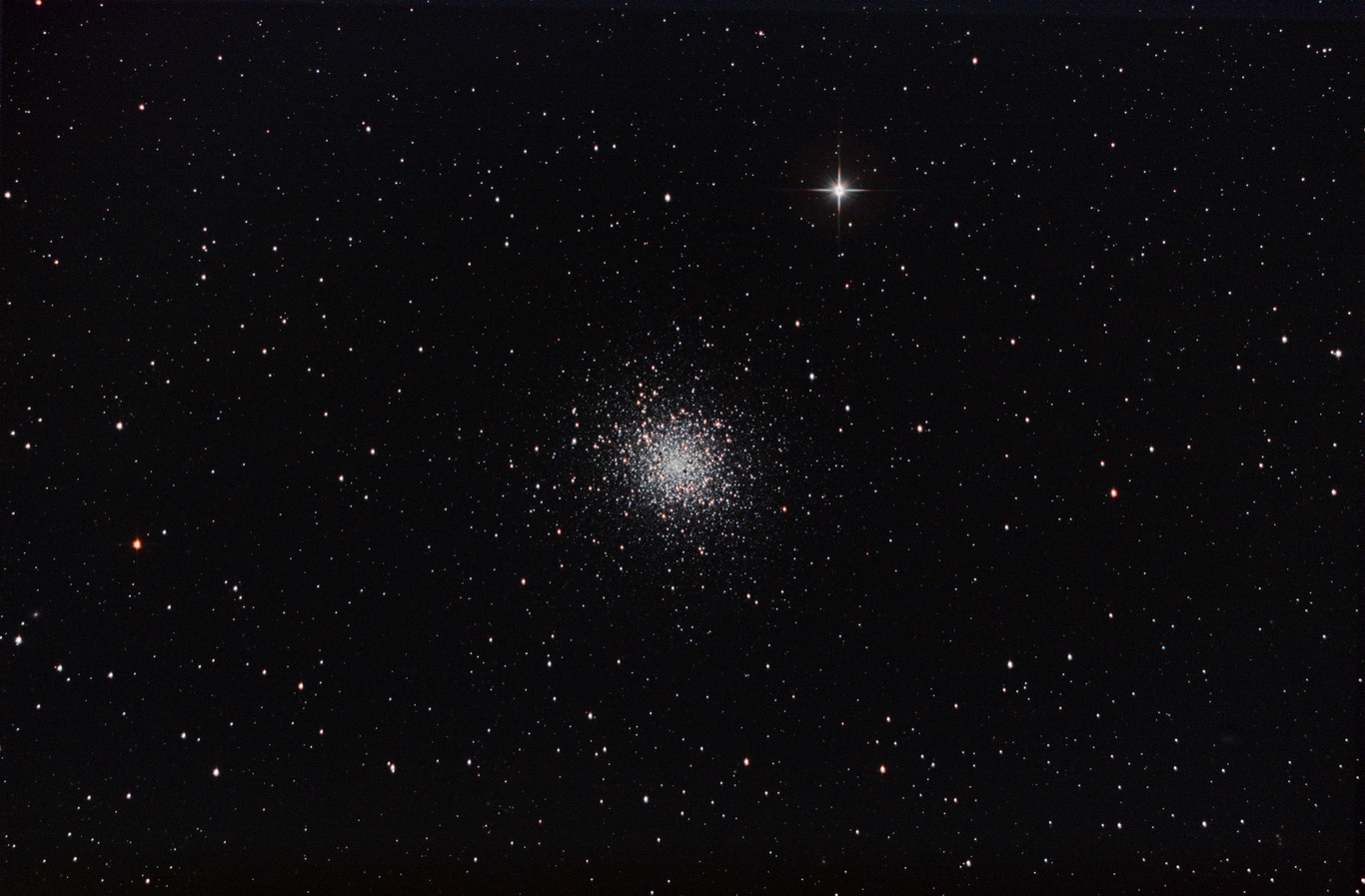 Target Details
Messier 5 is a globular cluster in the constellation Serpens. Spanning 165 light-years in diameter, M5 is one of the largest known globular clusters. Its distance is about 24,500 light-years from Earth, and it contains more than 100,000 stars, as many as 500,000 according to some estimates.
M5 is, under extremely good conditions, just visible to the naked eye as a faint "star" near the star 5 Serpentis. Binoculars or small telescopes will identify the object as non-stellar while larger telescopes will show some individual stars.
Capture Details
Data captured 30th May, 2017.
31x 4 minute exposures at ISO400.
Equipment Details
Skywatcher Quattro 200 CF
NEQ6 Pro
Canon 40d (IR Filter removed)
Skywatcher ST-80 QHY5L-II
Processing Details
This image was processed in Pixinsight & Lightroom.