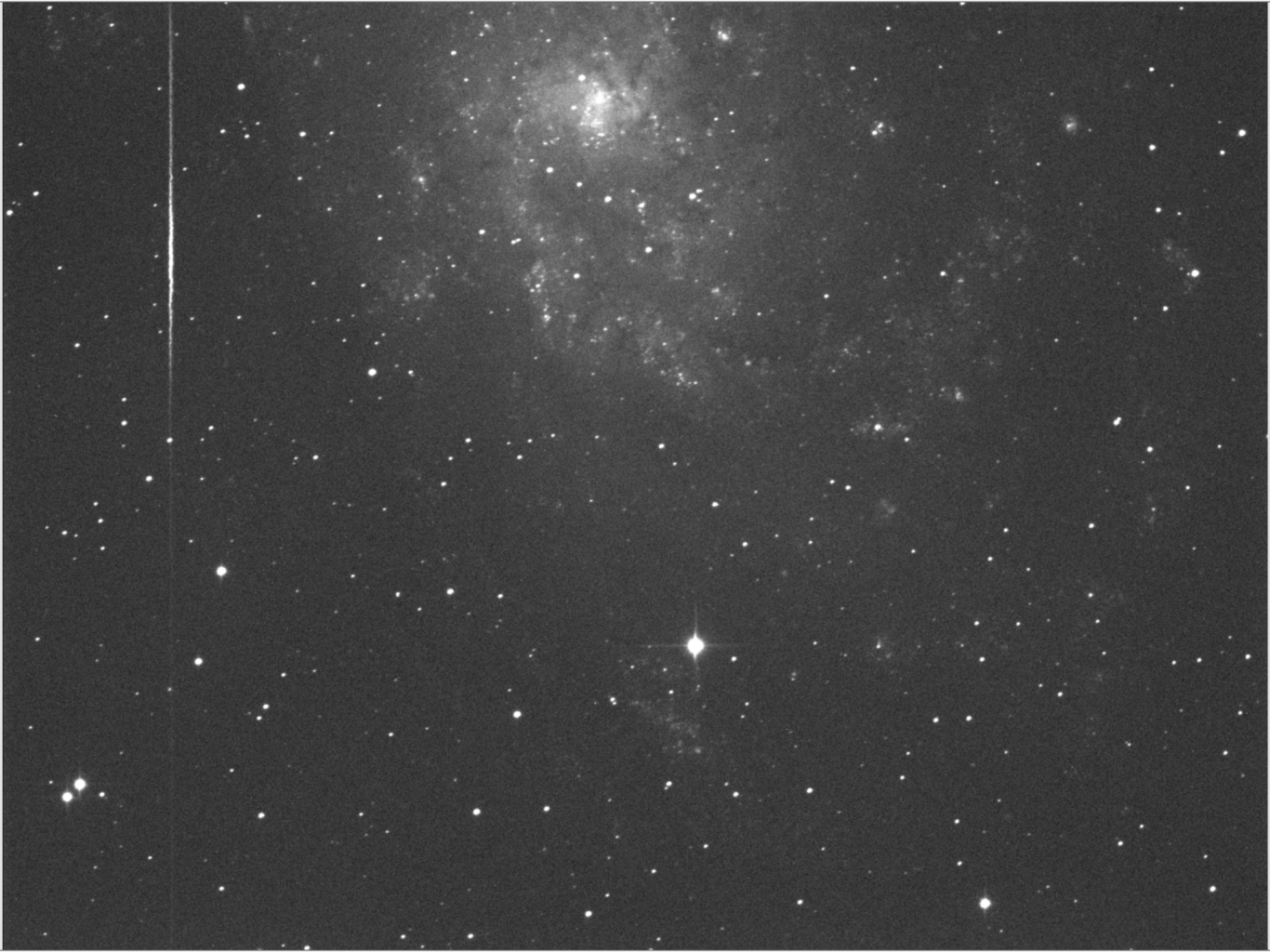 Target Details
While gathering image data for my 2018 image of the Triangulum Galaxy I captured this image, I believe this is a meteor.
To me it looks like it entered the top of the image, this being the bottom pane of my M33 image, then burned out just near the top of my frame leaving just a dim trail to the bottom.

Capture Details
This is a single 3min Luminance exposure
Equipment Details
Skywatcher Quattro 200 CF
NEQ6 Pro
Atik 428EX Mono
Skywatcher ST-80
QHY5L-II
Processing Details
This image is unprocessed, it is simply a screenshot of a 'Low' stretched image from Sequence Generator Pro.