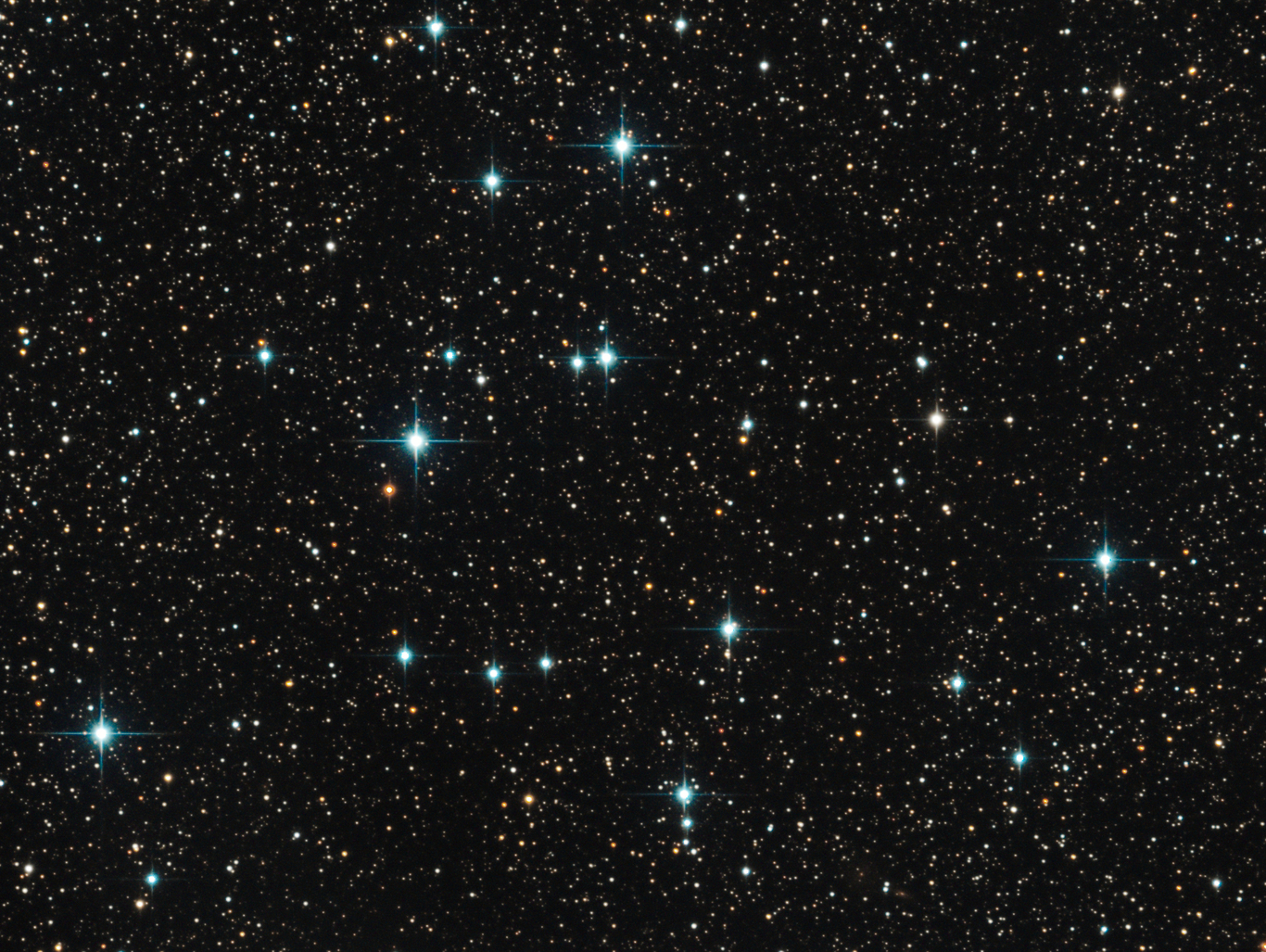 Target Details
Messier 39 (also known as M39, or NGC 7092) is an open cluster in the constellation of Cygnus. It was discovered by Charles Messier in 1764. M39 is at a distance of about 1,060 light-years from Earth whose age is estimated to be from 278 million years.
Capture Details
Data captured 11th & 15th November, 2018.
15x 2 minute exposures with Blue filter (Binned 2x2).
18x 2 minute exposures with Green filter (Binned 2x2).
15x 2 minute exposures with Red filter (Binned 2x2).
59x 3 minute exposures with Luminance filter.
Total Exposure = 4.5 hours.
Equipment Details
Skywatcher Quattro 200 CF
NEQ6 Pro
Atik 428EX Mono
Skywatcher ST-80
QHY5L-II
Processing Details
This image was processed in Pixinsight & Lightroom.
Calibration and Stacking in Pixinsight using Batch PreProcessing
Automatic Background Extraction - To remove gradients. (Each Channel separately)
Channel Combination - To combine RGB channels.
Photometric Colour Calibration - To calibrate colours.
SCNR - To remove green cast.
Deconvolution - To tighten stars, 50 iterations. (Luminance Only)
Multiscale Linear Transform - To noise reduce the Luminance only.
LRGB Combination - To blend my luminance image with my RGB image.
Histogram Transformation - To stretch the LRGB image.
Curves Transformation - To boost contrast.
Export as JPEG and import into Lightroom.
Increase Contrast (+10)
Increase Blue Saturation (+100)
Increase Aqua Saturation (+100)
Decrease Red Saturation (-100)
Export final JPEG for upload.