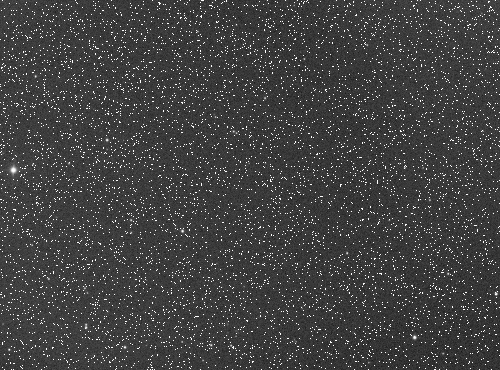 CLICK IMAGE TO SEE ANIMATION
Target Details
Pallas (minor-planet designation: 2 Pallas) is the second asteroid to have been discovered (after Ceres), and is one of the largest asteroids in the Solar System. With an estimated 7% of the mass of the asteroid belt, it is the third-most-massive asteroid, being 10–30% less massive than Vesta. It is 512 kilometers (318 mi) in diameter, somewhat smaller than 4 Vesta. It is likely a remnant protoplanet.
Pallas's surface is most likely composed of a silicate material; its spectrum and estimated density resemble carbonaceous chondrite meteorites. With an orbital inclination of 34.8°, Pallas's orbit is unusually highly inclined to the plane of the asteroid belt, and its orbital eccentricity is nearly as large as that of Pluto, making Pallas relatively inaccessible to spacecraft.
It was considered as a potential planet in 2006, but it has since been determined that its shape departs significantly from an ellipsoid.
Capture Details
Data captured 21 April, 2019.
82x 3 minute exposures with Luminance filter.
Images captured between 11pm & 4am.
Total Exposure = 4.1 hours.
Equipment Details
Skywatcher Quattro 200 CF
NEQ6 Pro
Atik 428EX Mono
Skywatcher ST-80
QHY5L-II
Processing Details
This image was processed in Pixinsight & PIP.
Calibration in Pixinsight using Batch PreProcessing.
STF & Histogram Transformation - To Apply an AutoSTF.
Dynamic Crop - To remove black edges & integration artifacts. (Each Channel)
All images saved as JPEG and imported into PIPP.
Gamma set to 0.9.
Enabled Horizontal & Vertical Flip.
Framerate set to 10fps.
Exported as full resolution AVI & GIF, image on this website is GIF resized to 500px wide. The AVI is much smoother but unfortunately my website doesn't currently support videos.