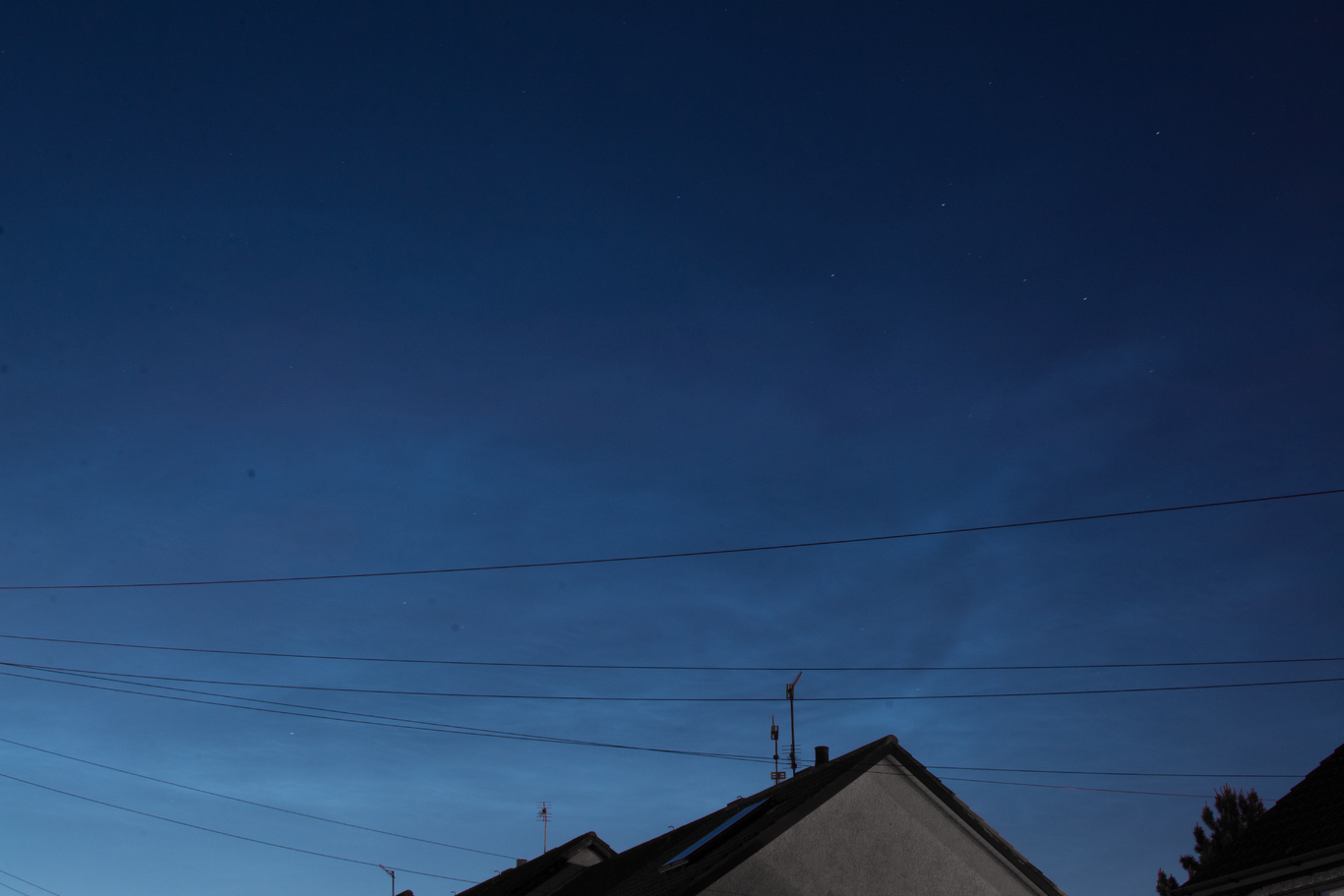 Target Details
Noctilucent clouds, or night shining clouds, are tenuous cloud-like phenomena in the upper atmosphere of Earth. They consist of ice crystals and are only visible during astronomical twilight. Nocilucent roughly means "night shining" in Latin. They are most often observed during the summer months from latitudes between 50° and 70° north and south of the Equator. They are visible only during local summer months and when the Sun is below the observer's horizon, but while the clouds are still in sunlight.
Capture Details
Data captured 11th June, 2019.
Single 30 second exposure at ISO400.
Equipment Details
Skywatcher Quattro 200 CF
NEQ6 Pro
Nikon d7100
35mm f/1.8mm Lens