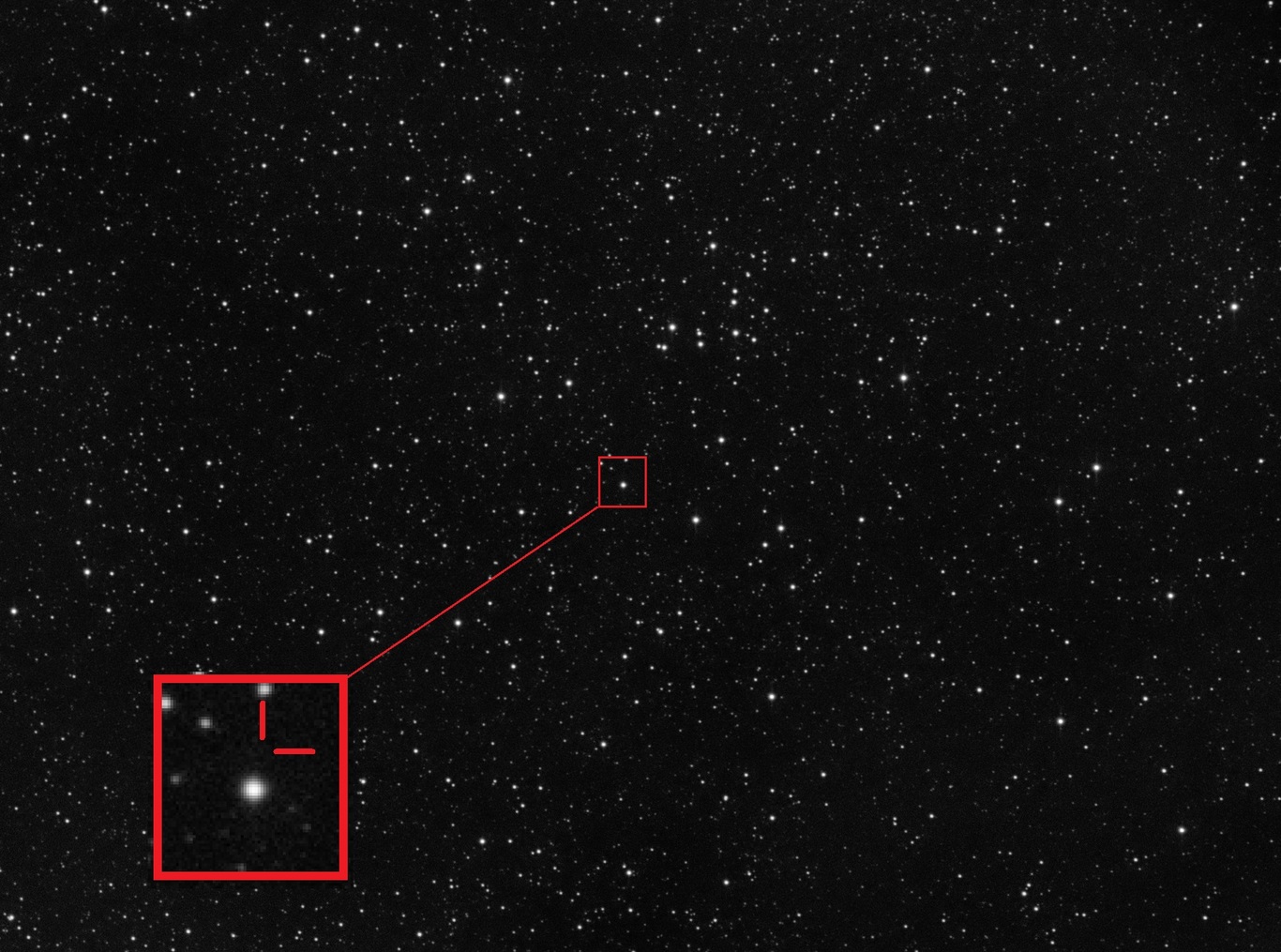 Target Details
C/2012 C1 (McNaught) was a comet the gained a little attention in 2012 when it reached a magnitude of 16. It has a core diameter of 6.5 miles.
At the moment it is magnitude 25.7 and is around 16 AU (1518 Million Miles) from Earth. It is not a great surpise that it can't be seen in my image but it was an interesting challenge to try and image it, I have marked it's approximate location.
Capture Details
Data captured 19th September, 2019.
22x 3 minute exposures with Luminance filter.
Total Exposure = 1.1 hours.
Equipment Details
Skywatcher Quattro 200 CF
NEQ6 Pro
Atik 428EX Mono
Skywatcher ST-80
QHY5L-II
Processing Details
This image was processed in Pixinsight & Lightroom.
Calibration and Stacking in Pixinsight using Batch PreProcessing
Dynamic Background Extraction - To remove gradients.
Multiscale Linear Transform - To noise reduce the Luminance only.
Histogram Transformation - To stretch the LRGB image.
Export as JPEG and import into Lightroom.
Export final JPEG for upload.