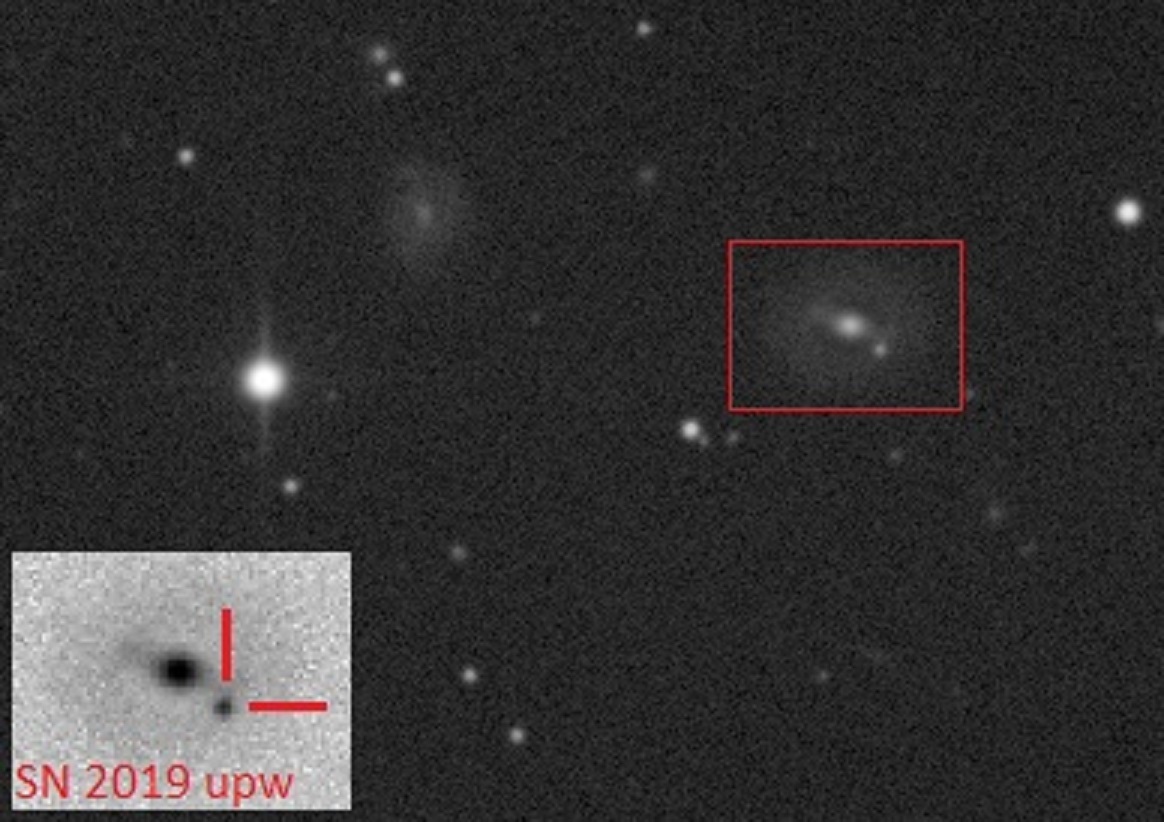 Target Details
This image shows an active supernova that appeared in the galaxy known as NGC 109, a spiral galaxy estimated to be about 240 million light-years away in the constellation of Andromeda.
SV 2019 upw first seemed to be noticed towards the end of November 2019, at the time of posting this I was not able to find any official information on it, only posts on internet forums of other amateurs imaging it.


Capture Details
Data captured 24th December, 2019.
55x 3 minute exposures with Luminance filter.
Total Exposure = 2.75 hours.
Equipment Details
Skywatcher Quattro 200 CF
NEQ6 Pro
Atik 428EX Mono
Skywatcher ST-80
QHY5L-II
Processing Details
This image was processed in Pixinsight & Lightroom.
Calibration and Stacking in Pixinsight using Batch PreProcessing
Dynamic Crop - To remove black edges.
Dynamic Background Extraction - To remove gradients.
Dynamic Crop - To reduce the field of view.
Histogram Transformation - To stretch the image.
Export as JPEG and import into Lightroom.
Contrast (+25)
Shadows (-25)
Export final JPEG for upload.