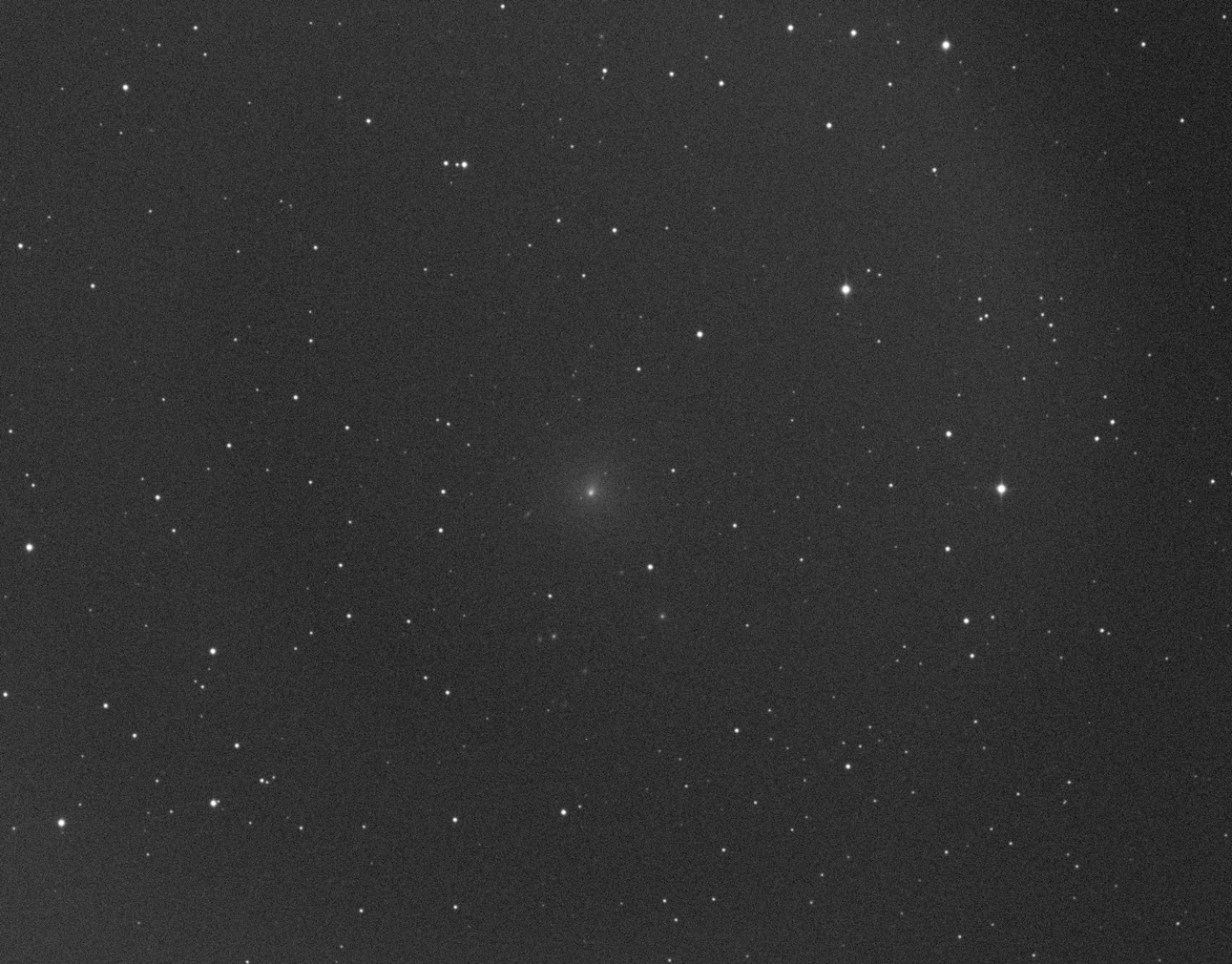 CLICK IMAGE TO SEE ANIMATION
Target Details
C/2019 Y4 (ATLAS) is a near-parabolic comet that was discovered by the ATLAS (Asteroid Terrestrial-impact Last Alert System) survey on December 28, 2019, which made it the last comet discovery of that year. The comet has a similar orbit to the Great Comet of 1844, leading to speculation on whether C/2019 Y4 is a fragment of the 1844 Comet
When these images were taken the comet was 170 million km (1.1AU) from Earth.

Capture Details
Data captured 10 March, 2020.
41x 3 minute exposures with Luminance filter.
Images captured between 8pm & 11pm.
Total Exposure = 2.0 hours.
Equipment Details
Skywatcher Quattro 200 CF
NEQ6 Pro
Atik 460 Mono
Skywatcher ST-80
QHY5L-II
Processing Details
This image was processed in Pixinsight & PIP.
Calibration in Pixinsight using Batch PreProcessing.
STF & Histogram Transformation - To Apply an AutoSTF.
Dynamic Crop - To remove reduce FoV.
All images saved as JPEG and imported into PIPP.
Framerate set to 5fps.
Exported as full resolution AVI & GIF, image on this website is GIF. The AVI is much smoother but unfortunately my website doesn't currently support videos.