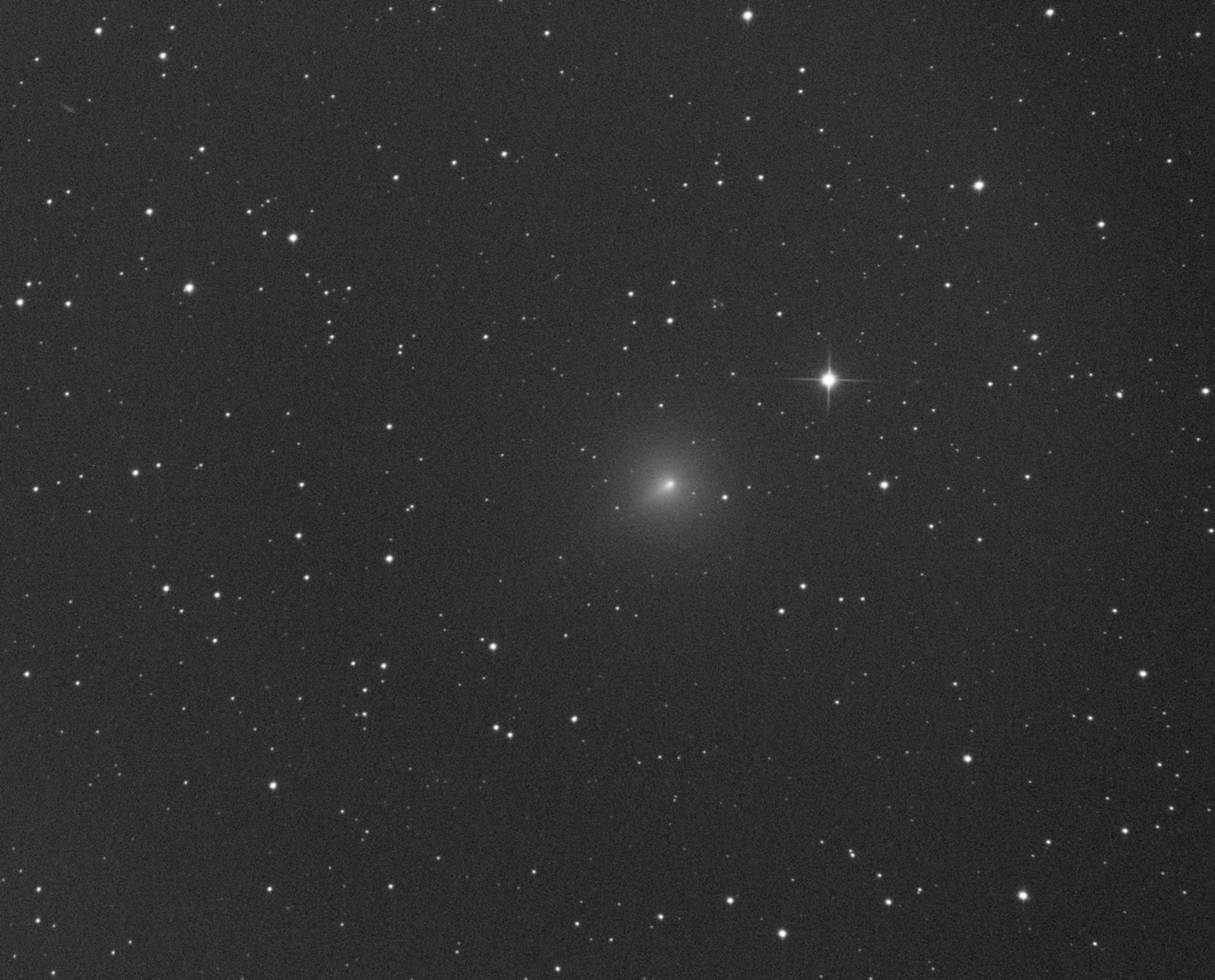 CLICK IMAGE TO SEE ANIMATION
Target Details
C/2019 Y4 (ATLAS) is a near-parabolic comet that was discovered by the ATLAS (Asteroid Terrestrial-impact Last Alert System) survey on December 28, 2019, which made it the last comet discovery of that year. The comet has a similar orbit to the Great Comet of 1844, leading to speculation on whether C/2019 Y4 is a fragment of the 1844 Comet
When these images were taken the comet was 158 million km (1.1AU) from Earth.

I have imaged this comet, with the same settings, two weeks earlier. It has brightened significantly since then. You can see the previous data here.
Capture Details
Data captured 26 March, 2020.
33x 3 minute exposures with Luminance filter.
Images captured between 8pm & 11pm.
Total Exposure = 1.7 hours.
Equipment Details
Skywatcher Quattro 200 CF
NEQ6 Pro
Atik 460 Mono
Skywatcher ST-80
QHY5L-II
Processing Details
This image was processed in Pixinsight & PIP.
Calibration in Pixinsight using Batch PreProcessing.
STF & Histogram Transformation - To Apply an AutoSTF.
Dynamic Crop - To remove reduce FoV.
All images saved as JPEG and imported into PIPP.
Framerate set to 5fps.
Exported as full resolution AVI & GIF, image on this website is GIF. The AVI is much smoother but unfortunately my website doesn't currently support videos.