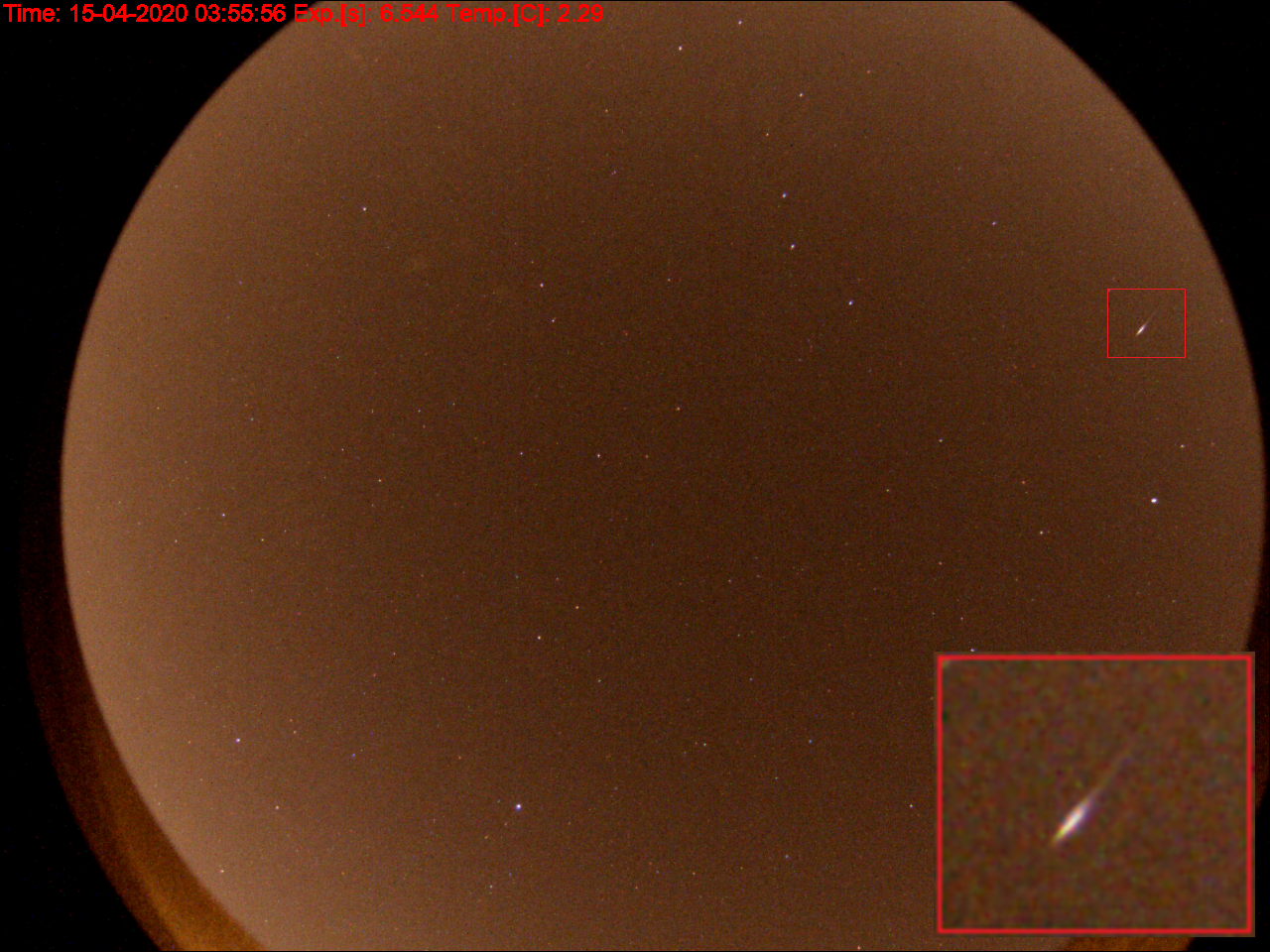 Target Details
During Winter 2020 I built an AllSky camera system which images a large portion of the sky. The software also has a meteor detection function.
This image is one pane of the output from AllSkyEye, the other two panes did not show the meteor.


Capture Details
This is a single RGB exposure, exposure length & time annotated on the image.
Equipment Details
AllSkyEye software running on Windows 10 computer.
ZWO ASI120MC-S
2.5mm Fixed Lens
Processing Details
This image has a basic stretch applied to it within the AllSkeEye software output process.