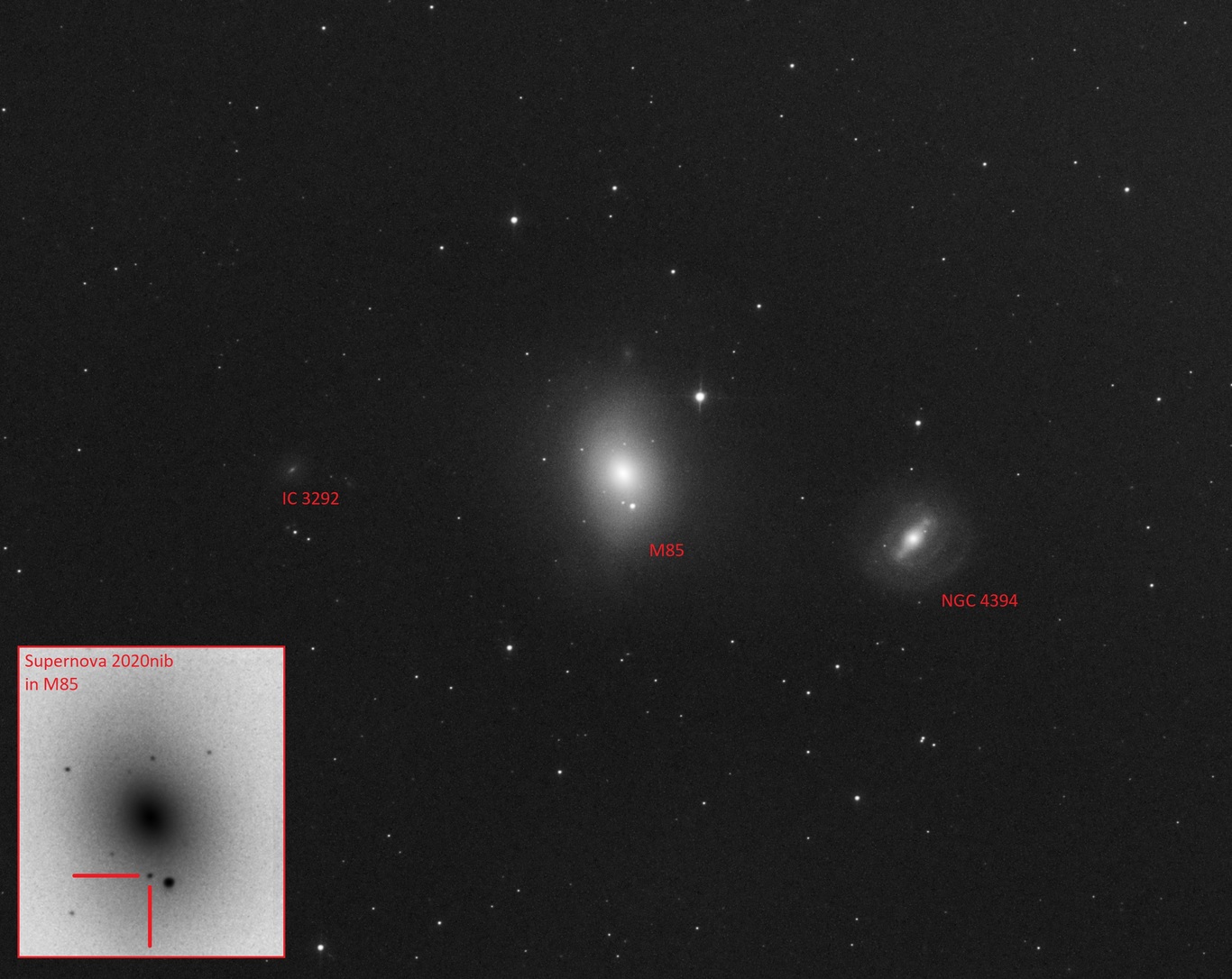 Target Details
Supernova 2020nib is located in the Galaxy Messier 85, also known as NGC 4382, which is 60 million light-years from Earth. Messier 85 is around 125,000 light-years acriss.
At the time of capture SN2020nib was at magnitude 13.
Also in the image are galaxies NGC 4394 & IC 3293 which are located 39.5 & 51.5 million light-years respectively.
Capture Details
Data captured 21 December, 2020.
21x 180s through Luminance filter.
Total Exposure = 1 hour.
Equipment Details
Skywatcher Quattro 200 CF
NEQ6 Pro
Atik 460EX Mono
Processing Details
This image was processed in Pixinsight & Lightroom.
Calibration and Stacking in Pixinsight using Batch PreProcessing
Dynamic Background Extraction - To remove gradients
Deconvolution - To bring out some fine detail & tighten stars, 25 iterations.
Histogram Transformation - To stretch the image.
Curves Transformation - To boost contrast.
Export as JPEG for upload.