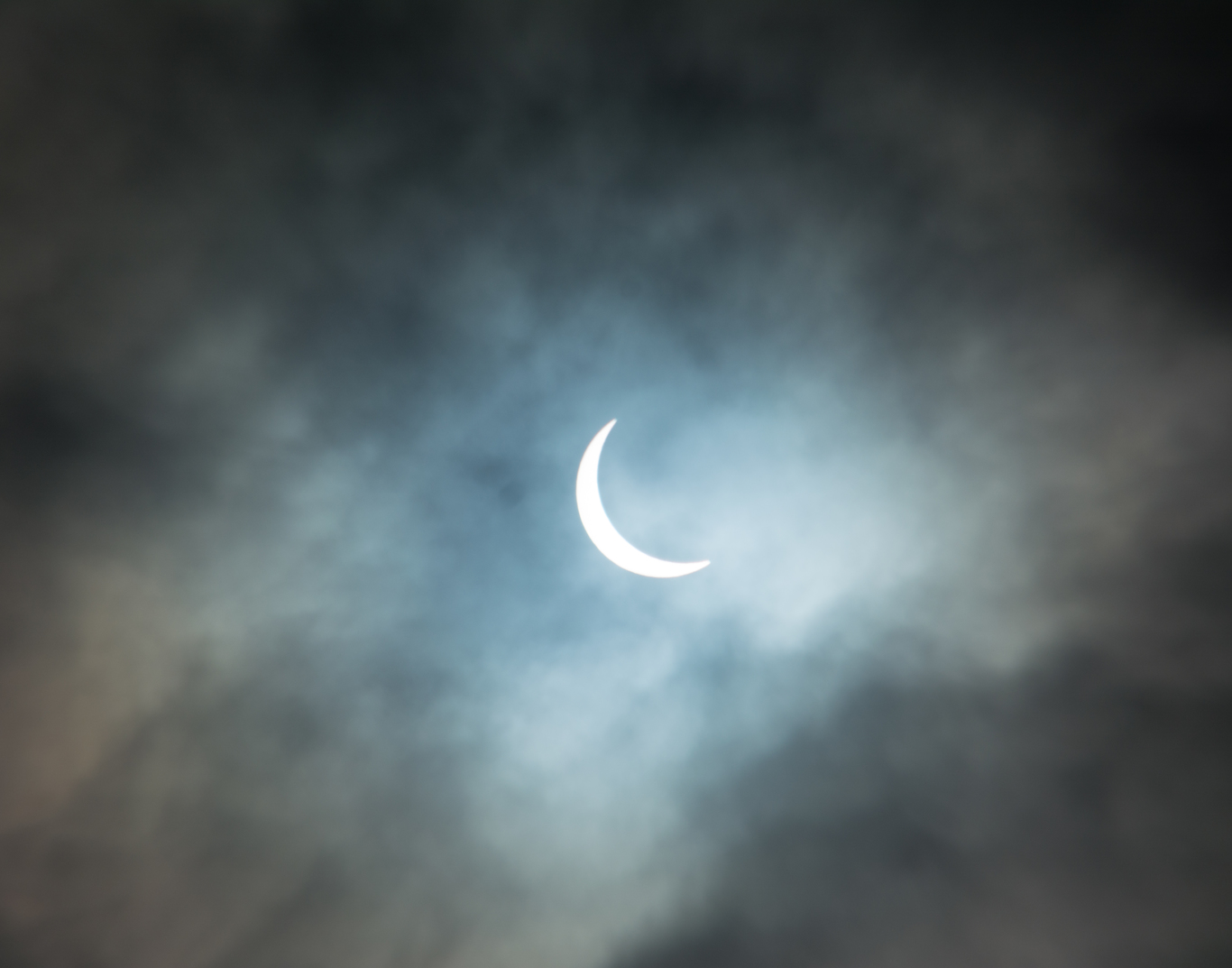 Target Details
As seen from the Earth, a solar eclipse is a type of eclipse that occurs when the Moon passes between the Sun and Earth, and the Moon fully or partially blocks the Sun. This can happen only at new moon when the Sun and the Moon are in conjunction as seen from Earth in an alignment referred to as syzygy. In a total eclipse, the disk of the Sun is fully obscured by the Moon. In partial and annular eclipses, only part of the Sun is obscured.
If the Moon were in a perfectly circular orbit, a little closer to the Earth, and in the same orbital plane, there would be total solar eclipses every month. However, the Moon's orbit is inclined (tilted) at more than 5 degrees to the Earth's orbit around the Sun (see ecliptic), so its shadow at new moon usually misses Earth.
Capture Details
This single image, showing a partial solar eclipse, was taken in Belfast using a DSLR and tripod on 21st February, 2015.
Equipment Details
Nikon d7100 Nikon 55-300mm lens
Neutral Density Filters
Processing Details
This image was processed in Lightroom.