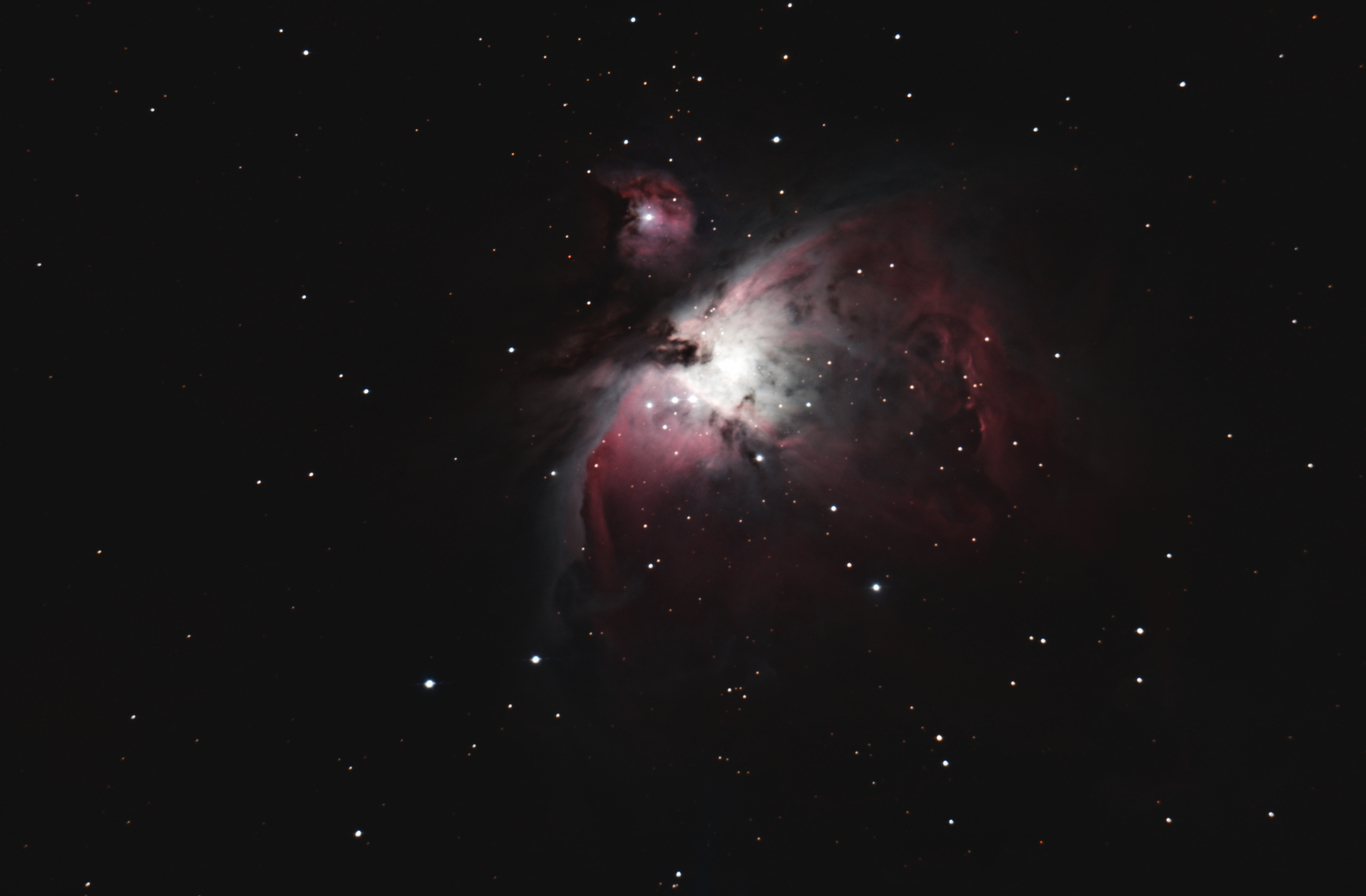 Target Details
The Orion Nebula is a diffuse nebula situated in the Milky Way, being south of Orion's Belt in the constellation of Orion. It is one of the brightest nebulae, and is visible to the naked eye in the night sky. M42 is located at a distance of 1,344 light years and is the closest region of massive star formation to Earth.
The Orion Nebula is one of the most scrutinized and photographed objects in the night sky, and is among the most intensely studied celestial features. The nebula has revealed much about the process of how stars and planetary systems are formed from collapsing clouds of gas and dust.
Capture Details
Data captured 31st December, 2015 & 12th January, 2016.
17x 6 minute exposures at ISO400.
Equipment Details
Orion Europa 200
NEQ6 Pro
Nikon d7100
Skywatcher ST-80
QHY5L-II
Processing Details
This image was processed in Pixinsight & Lightroom.