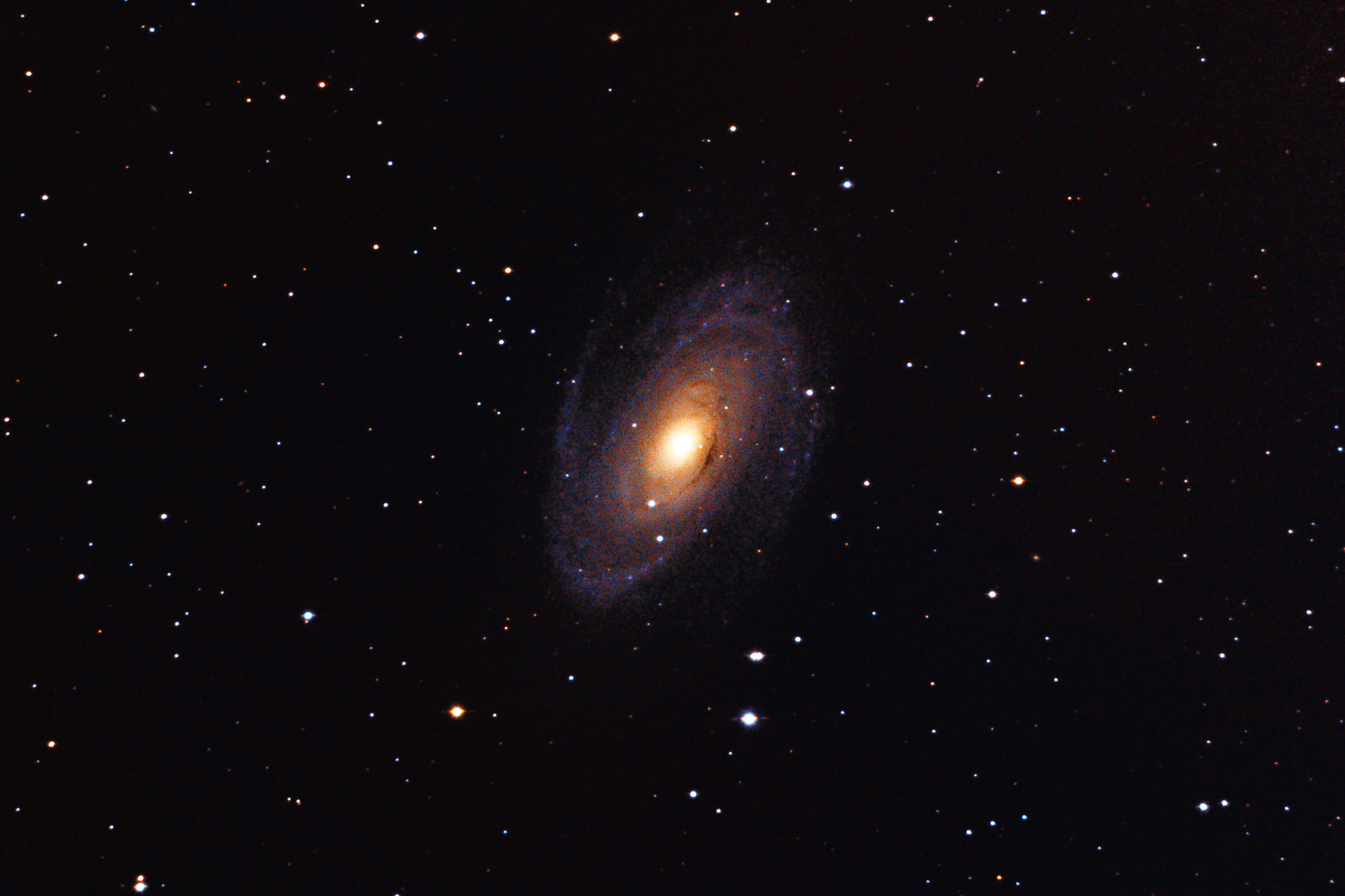 Target Details
Messier 81 is a spiral galaxy about 12 million light-years away in the constellation Ursa Major. Due to its proximity to Earth, large size and active galactic nucleus (which harbors a supermassive black hole), Messier 81 has been studied extensively by professional astronomers.
The galaxy's large size and relatively high brightness also make it a popular target for amateur astronomers.
Capture Details
Data captured 5th & 9th February, 2016.
25x 5 minute exposures at ISO800.
Equipment Details
Orion Europa 200
NEQ6 Pro
Nikon d7100
Skywatcher ST-80
QHY5L-II
Processing Details
This image was processed in Pixinsight & Lightroom.