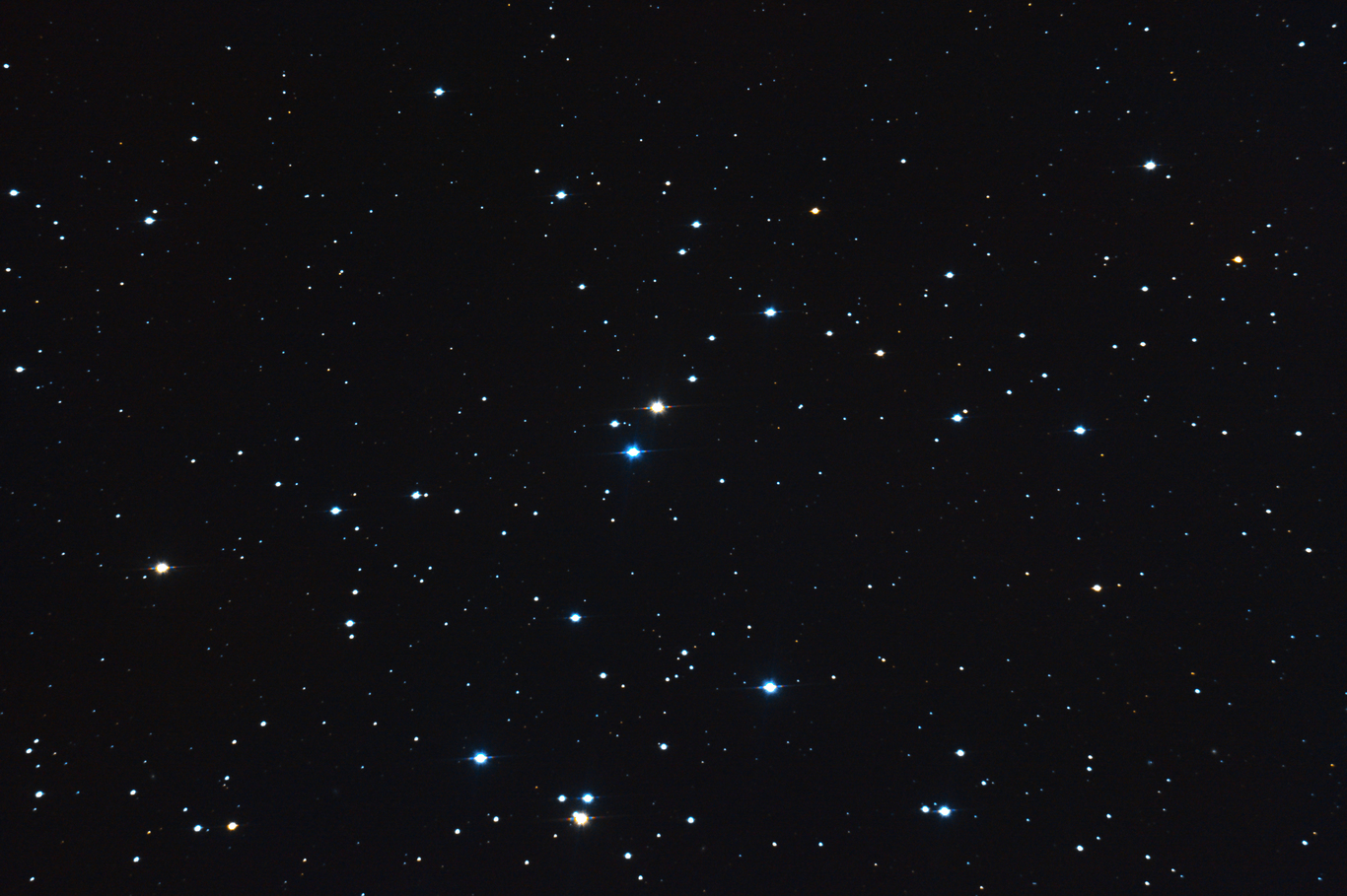 Target Details
The Beehive Cluster (Messier 44) is an open cluster in the constellation Cancer. It is one of the nearest open clusters to the Solar System, and it contains a larger star population than most other nearby clusters.
The cluster's distance is often cited to lie between 520-610 light years.
Capture Details
Data captured 14th February, 2016.
20x 2 minute exposures at ISO400.
Equipment Details
Orion Europa 200
NEQ6 Pro
Nikon d7100
Skywatcher ST-80
QHY5L-II
Processing Details
This image was processed in Pixinsight & Lightroom.