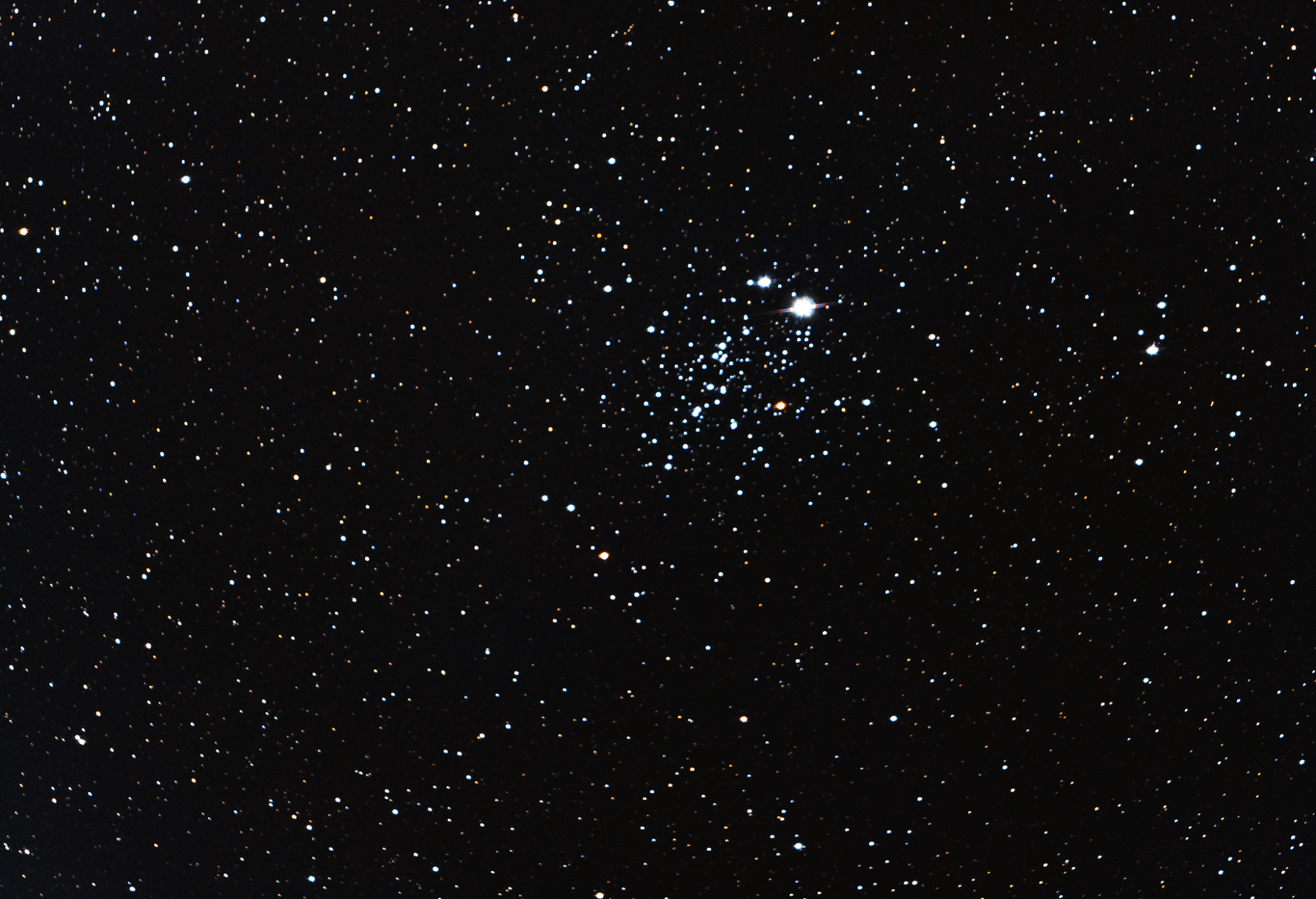 Target Details
The Owl Cluster (Caldwell 13) is an open star cluster in the constellation Cassiopeia. It was discovered in 1787 and it lies over 7,900 light years away from the Sun. It has an estimated age of 21 million years.
Capture Details
Data captured 24th February, 2016.
13x 4 minute exposures at ISO400.
Equipment Details
Orion Europa 200
NEQ6 Pro
Nikon d7100
Skywatcher ST-80
QHY5L-II
Processing Details
This image was processed in Pixinsight & Lightroom.