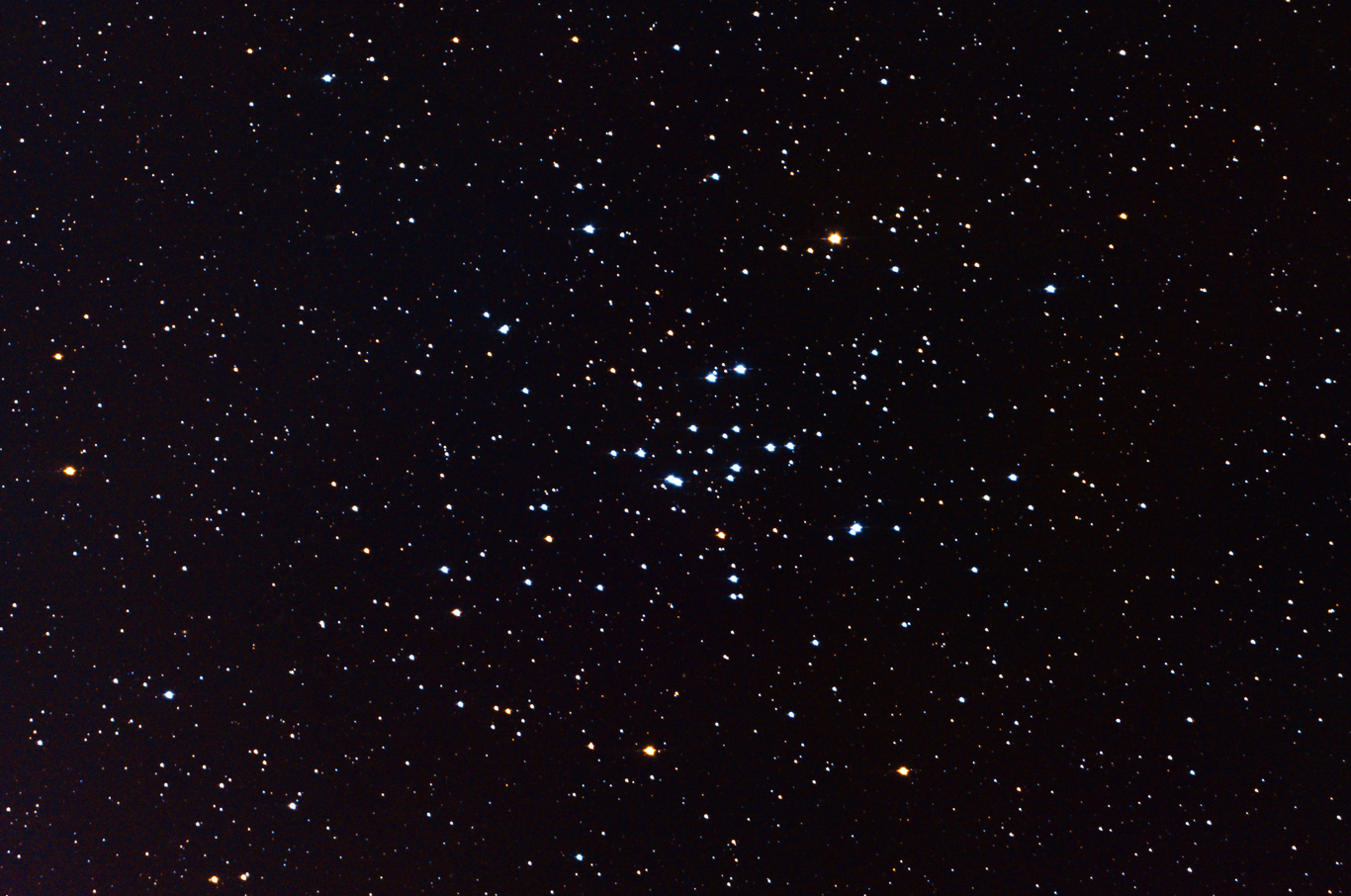 Target Details
Messier 34 is an open cluster in the constellation Perseus. Based on the distance modulus of 8.38, this cluster is located at a distance of about 1500 light years. The age of this cluster lies between the respective ages of the Pleiades open cluster at 100 million years and the Hyades open cluster at 800 million years.
Capture Details
Data captured 24th February, 2016.
11x 4 minute exposures at ISO400.
Equipment Details
Orion Europa 200
NEQ6 Pro
Nikon d7100
Skywatcher ST-80
QHY5L-II
Processing Details
This image was processed in Pixinsight & Lightroom.