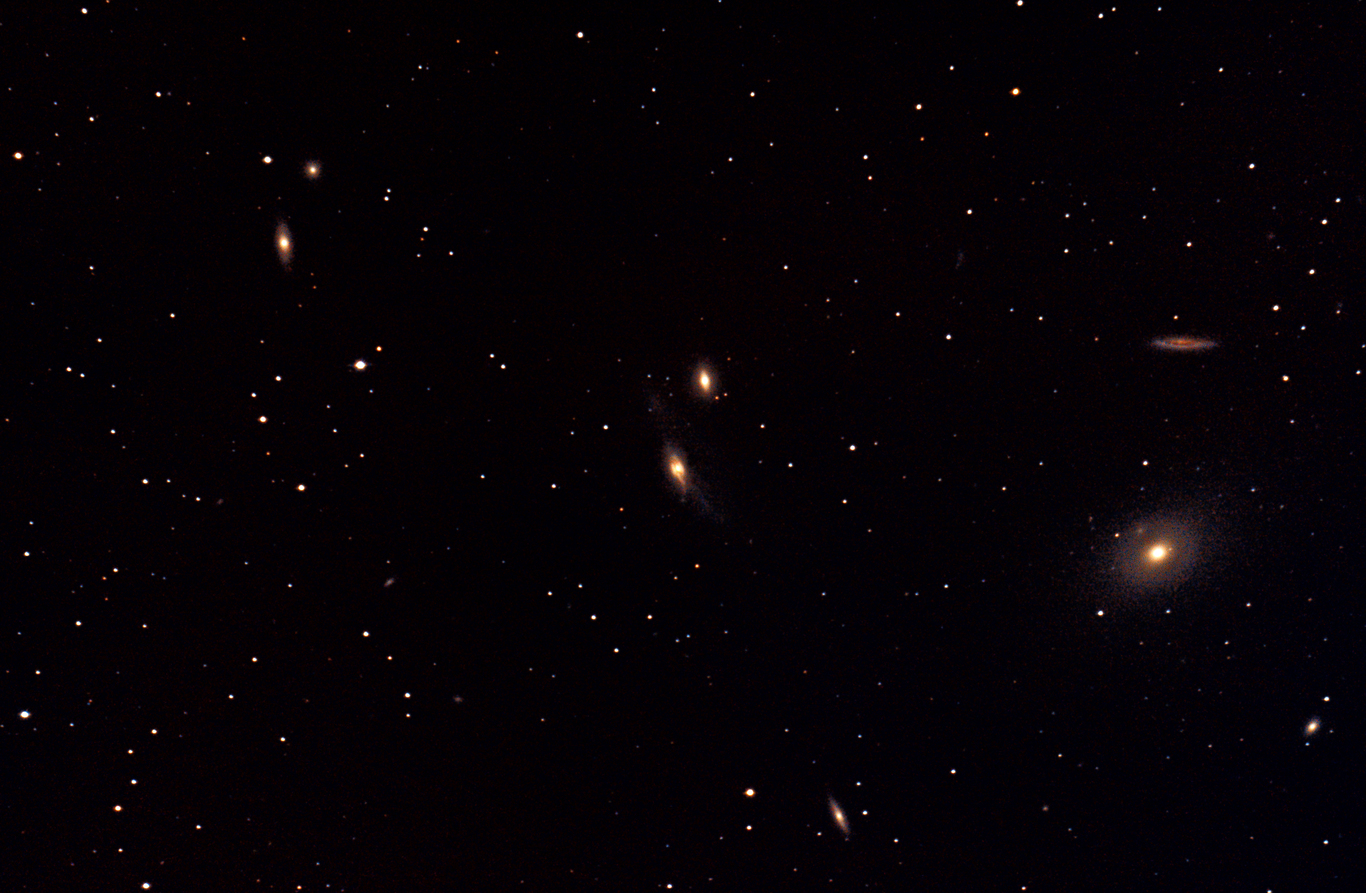 Target Details
This image is centered on 'The Eyes Galaxies', which are apparent magnitude +10, also known as NGC 4438 & 4435. This area of sky would be empty to the naked eye, even through a moderate telescope at a dark site. It includes a number of galaxies including NGC 4438, NGC 4435, NGC 4461, NGC 4458, NGC 4402, NGC 4425, NGC 4387, M86 & a couple which I can't find names for.
Capture Details
Data captured 14th March, 2016.
25x 2 minute exposures at ISO400.
Equipment Details
Orion Europa 200
NEQ6 Pro
Nikon d7100
Skywatcher ST-80
QHY5L-II
Processing Details
This image was processed in Pixinsight & Lightroom.