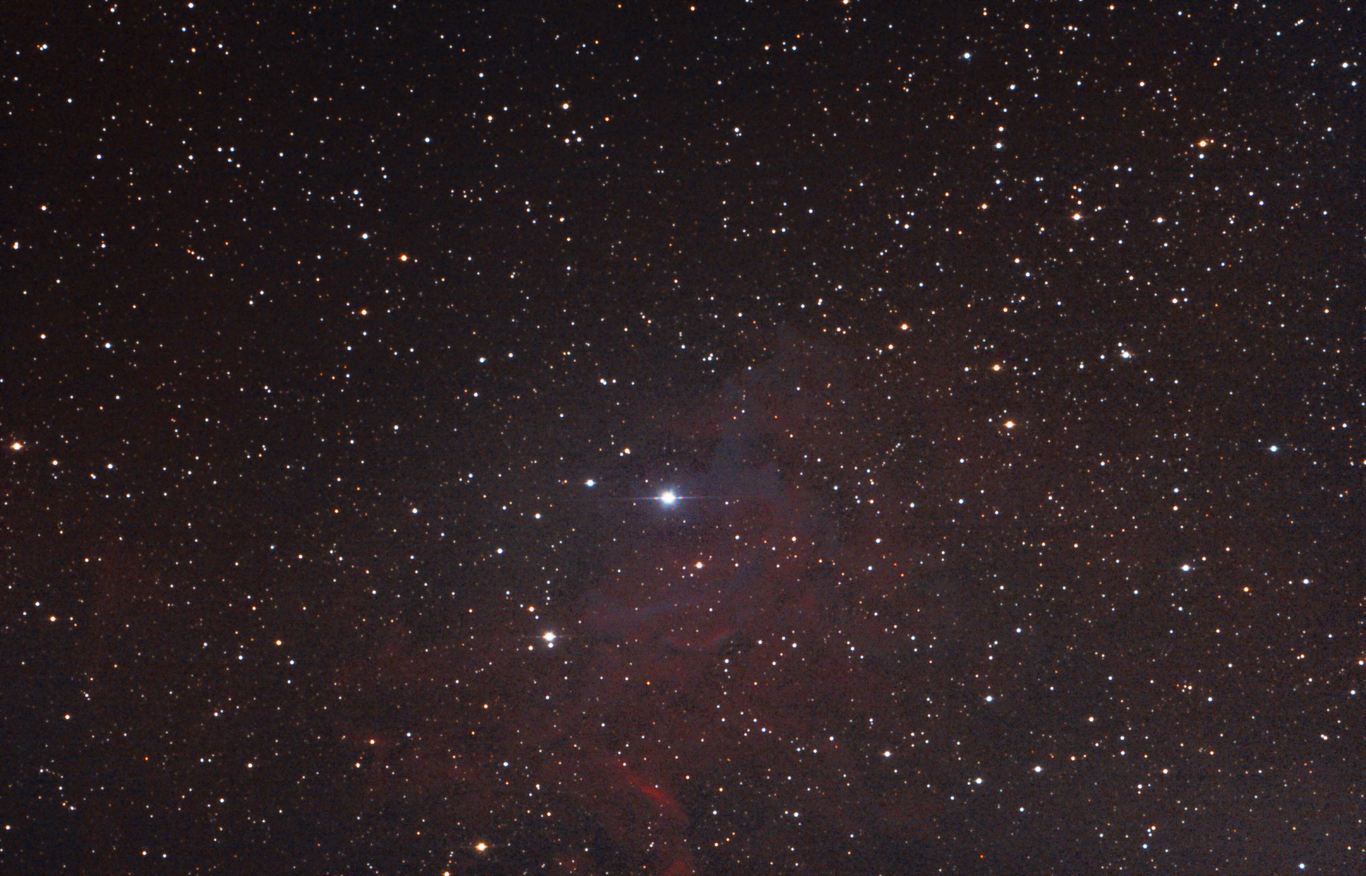 Target Details
The Flaming Star Nebula (also known as IC405, SH 2-229 or Caldwell 31) is an emission/reflection nebula in the constellation Auriga, surrounding the bluish star AE Aurigae. It shines at magnitude +6.0. The nebula measures approximately 37.0' x 19.0', and lies about 1,500 light-years away.
Capture Details
Data captured 31st March, 2016.
23x 3 minute exposures at ISO400 & ISO800
This was a test run to check capture settings & framing.

Equipment Details
Orion Europa 200
NEQ6 Pro
Nikon d7100
Skywatcher ST-80
QHY5L-II
Processing Details
This image was processed in Pixinsight & Lightroom.