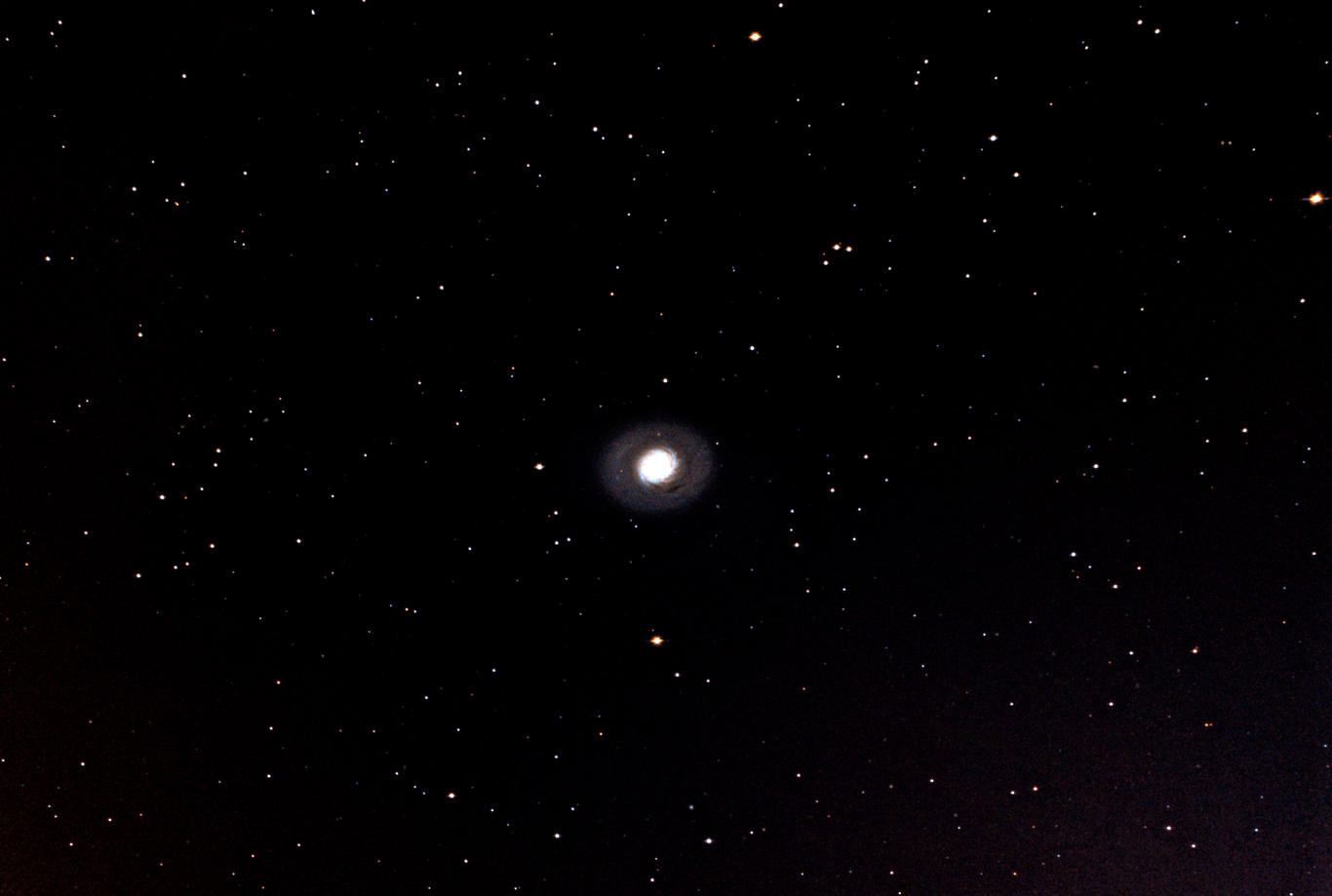 Target Details
The Black Eye Galaxy (also called Evil Eye Galaxy; designated Messier 64, or NGC 4826) is a galaxy which was discovered by Edward Pigott in March 1779. M64 is well known among amateur astronomers because of its appearance in small telescopes. It is a spiral galaxy in the Coma Berenices constellation.
The interstellar medium of Messier 64 comprises two counter-rotating disks which are approximately equal in mass. The inner disk contains the prominent dust lanes of the galaxy. The stellar population of the galaxy exhibits no measurable counter-rotation.
Capture Details
Data captured 15th April, 2016.
42x 3 minute exposures at ISO400.
Equipment Details
Orion Europa 200
NEQ6 Pro
Nikon d7100
Skywatcher ST-80
QHY5L-II
Processing Details
This image was processed in Pixinsight & Lightroom.