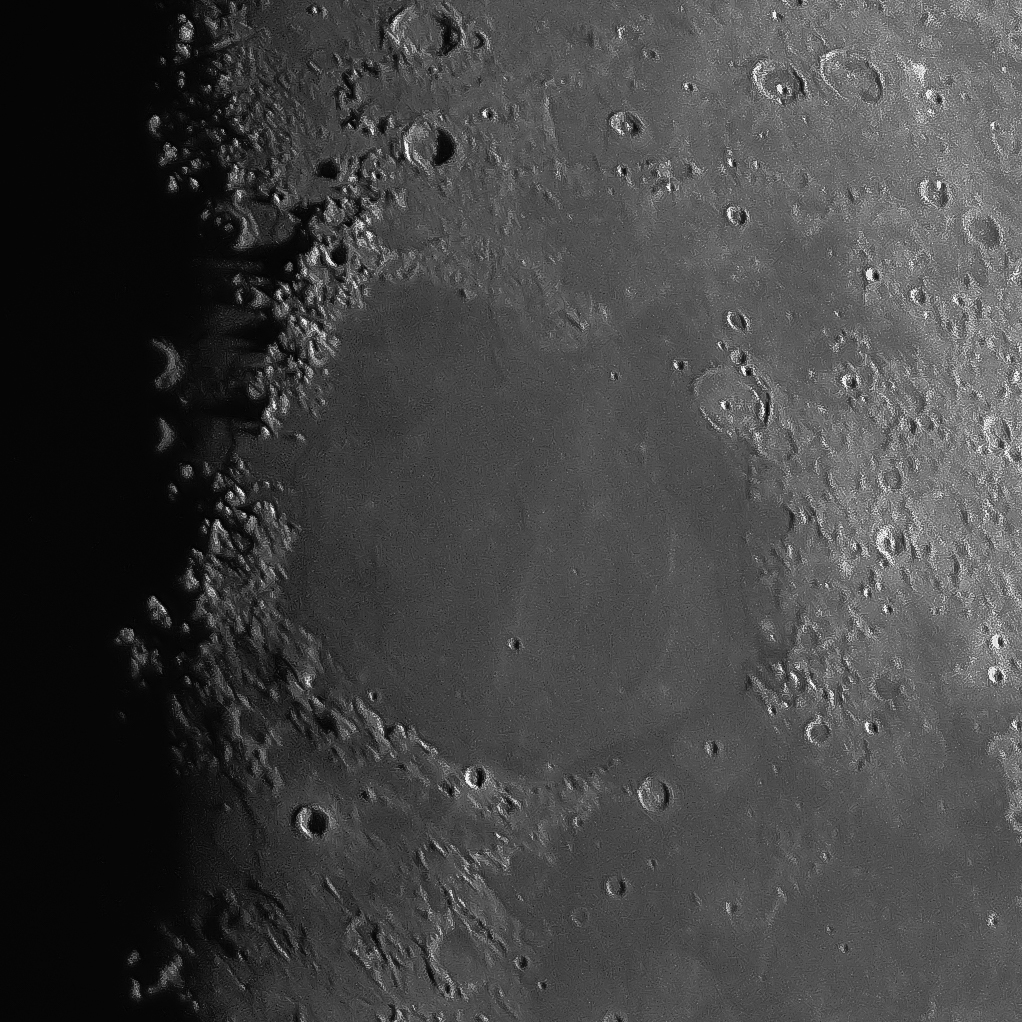 Target Details
Mare Serenitatis is located within the Serenitatis basin. The basin is of the Nectarian period, 3.85 to 3.92 billion years ago. Mare Serenitatis is 394 miles in diameter.
Capture Details
Data captured 5th February, 2016.
900x 1/500 second exposures at ISO100.
Equipment Details
Orion Europa 200
NEQ6 Pro
Nikon d7100
Processing Details
This image was processed in Pixinsight & Lightroom.