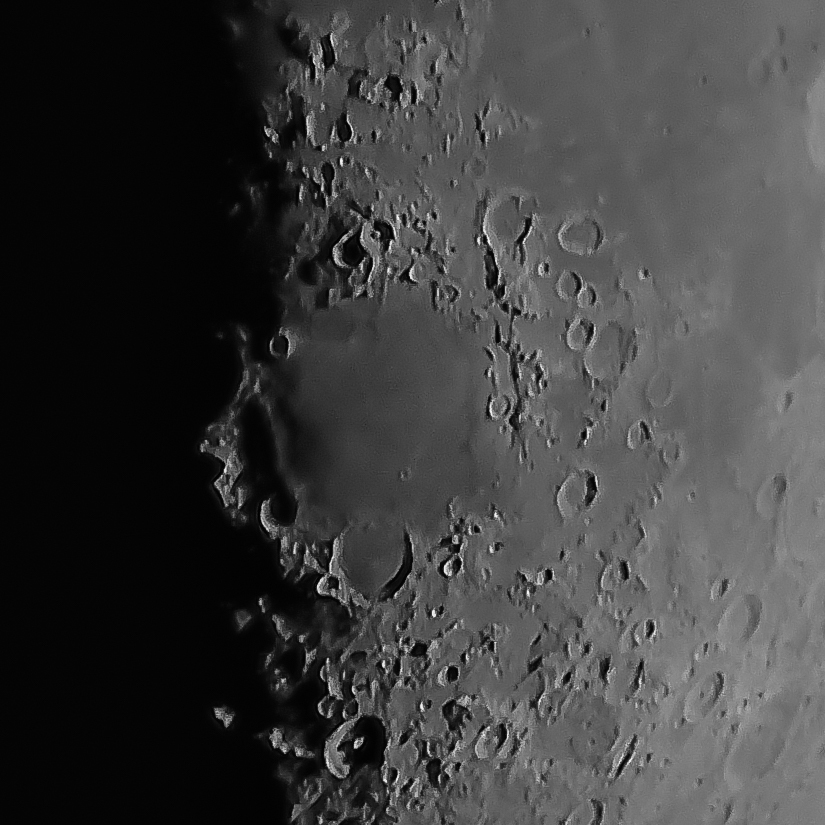 Target Details
Mare Nectaris is a small lunar mare located south of Mare Tranquillitatis. Mare Nectaris is located in the central part of 860-km-diameter impact basin, which was formed 3.8?3.9 billions year ago.
Capture Details
Data captured 5th February, 2016.
900x 1/500 second exposures at ISO100.
Equipment Details
Orion Europa 200
NEQ6 Pro
Nikon d7100
Processing Details
This image was processed in Pixinsight & Lightroom.