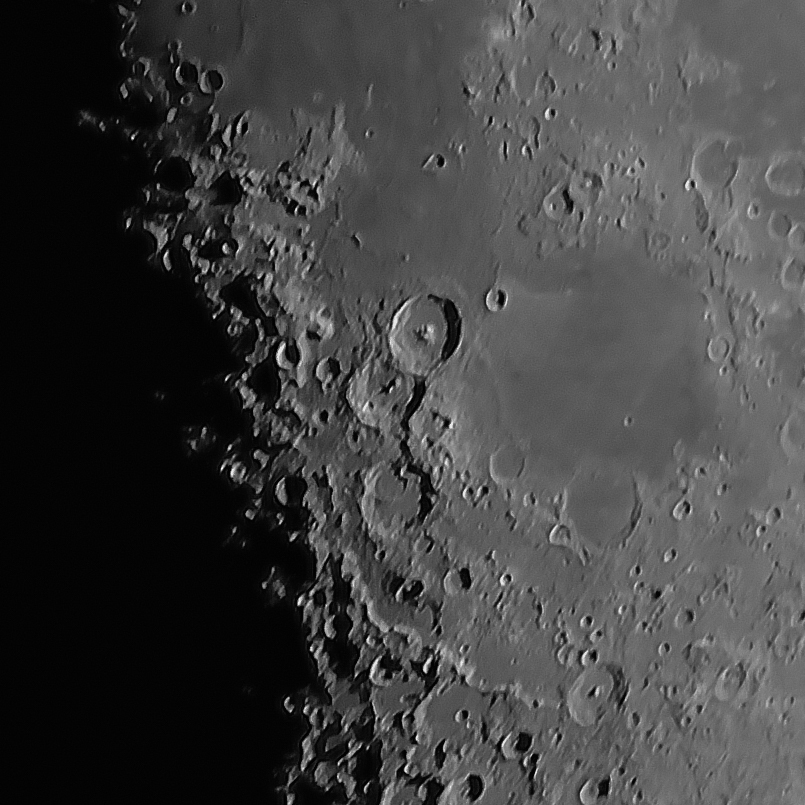 Target Details
This image shows the craters Theophilus, Cyrillus & Catharina, they all have diamters of apprximately 60 miles. The are located along the edge of Mare Crisium.
Capture Details
Data captured 5th February, 2016.
900x 1/500 second exposures at ISO100.
Equipment Details
Orion Europa 200
NEQ6 Pro
Nikon d7100
Processing Details
This image was processed in Pixinsight & Lightroom.