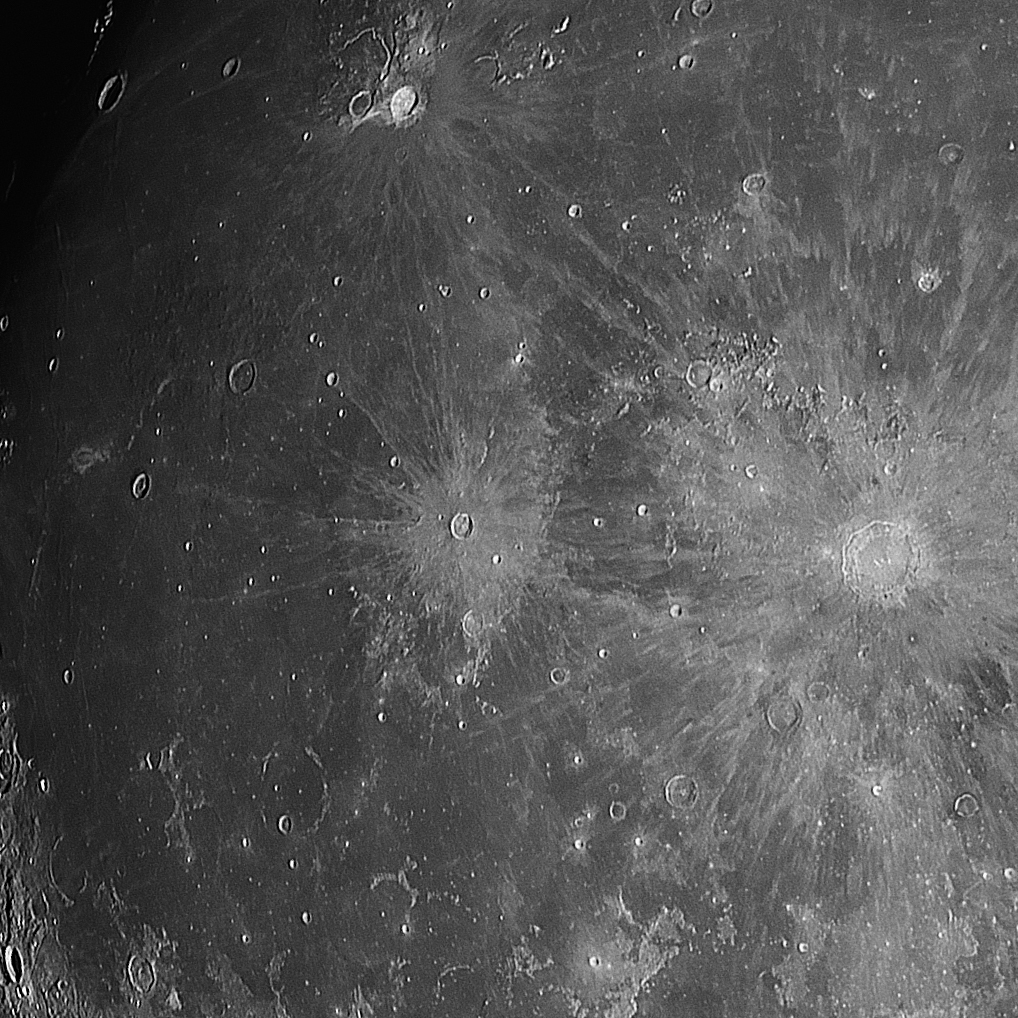 Target Details
This image is centred on the Kepler crater with Copernicus to the right and Reiner to the left. They have diameters of 19, 56 & 18 miles respectively.
Capture Details
Data captured 13th November, 2016, during a 'Supermoon' period.
400x 1/500 second exposures at ISO100.
Equipment Details
Orion Europa 200
NEQ6 Pro
Nikon d7100
Processing Details
This image was processed in Pixinsight & Lightroom.