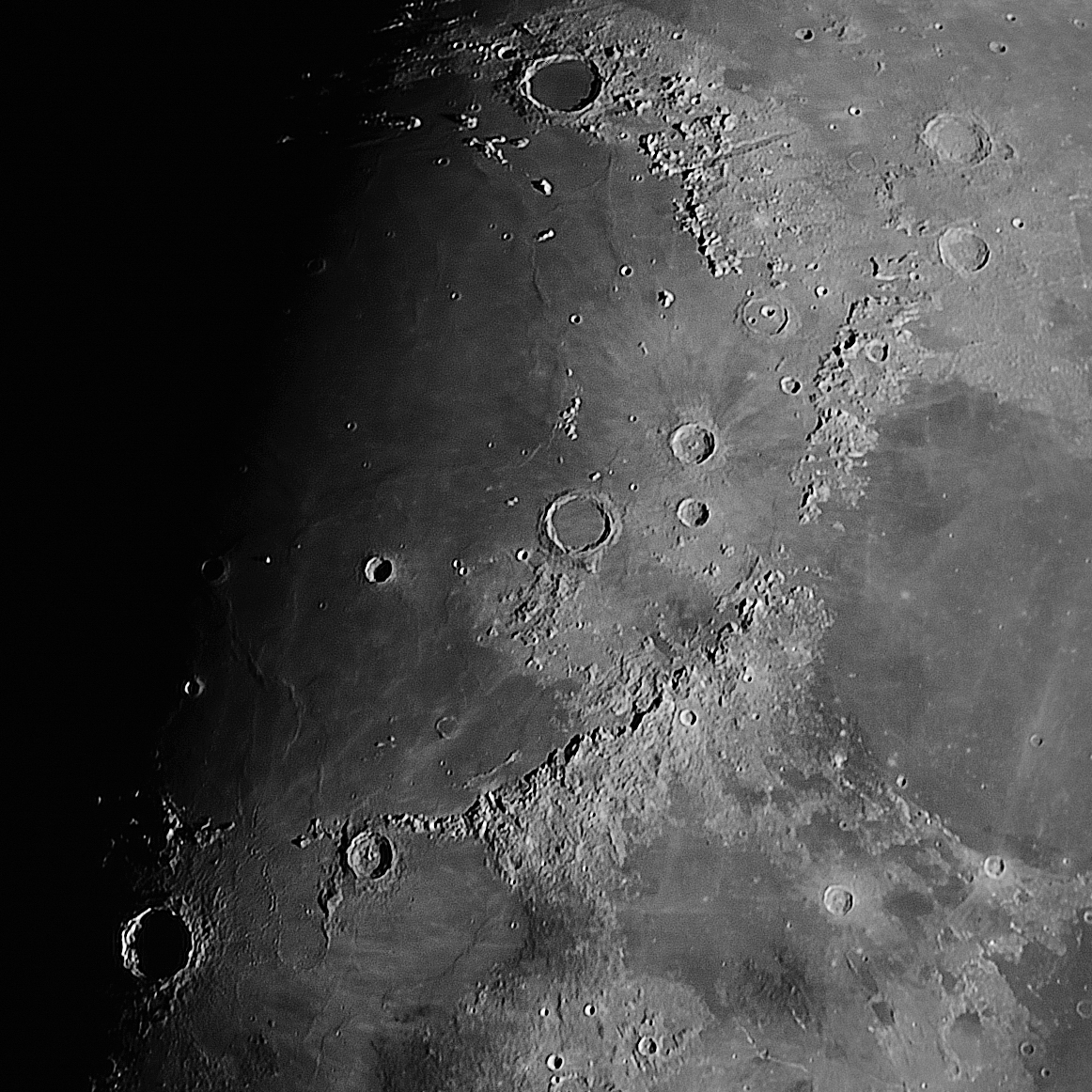 Target Details
Centred on the Archimedes creater which is 50 miles in diamter. This image features the mountain ranges of Archimedes, Appenninus & Caucasus. Also in the lower left is the iconic Copernicus crater which is around 56 miles in diamter.
Capture Details
Data captured 5th February, 2017.
250x 1/500 second exposures at ISO100.
Equipment Details
Orion Europa 200
NEQ6 Pro
Nikon d7100
Processing Details
This image was processed in Pixinsight & Lightroom.