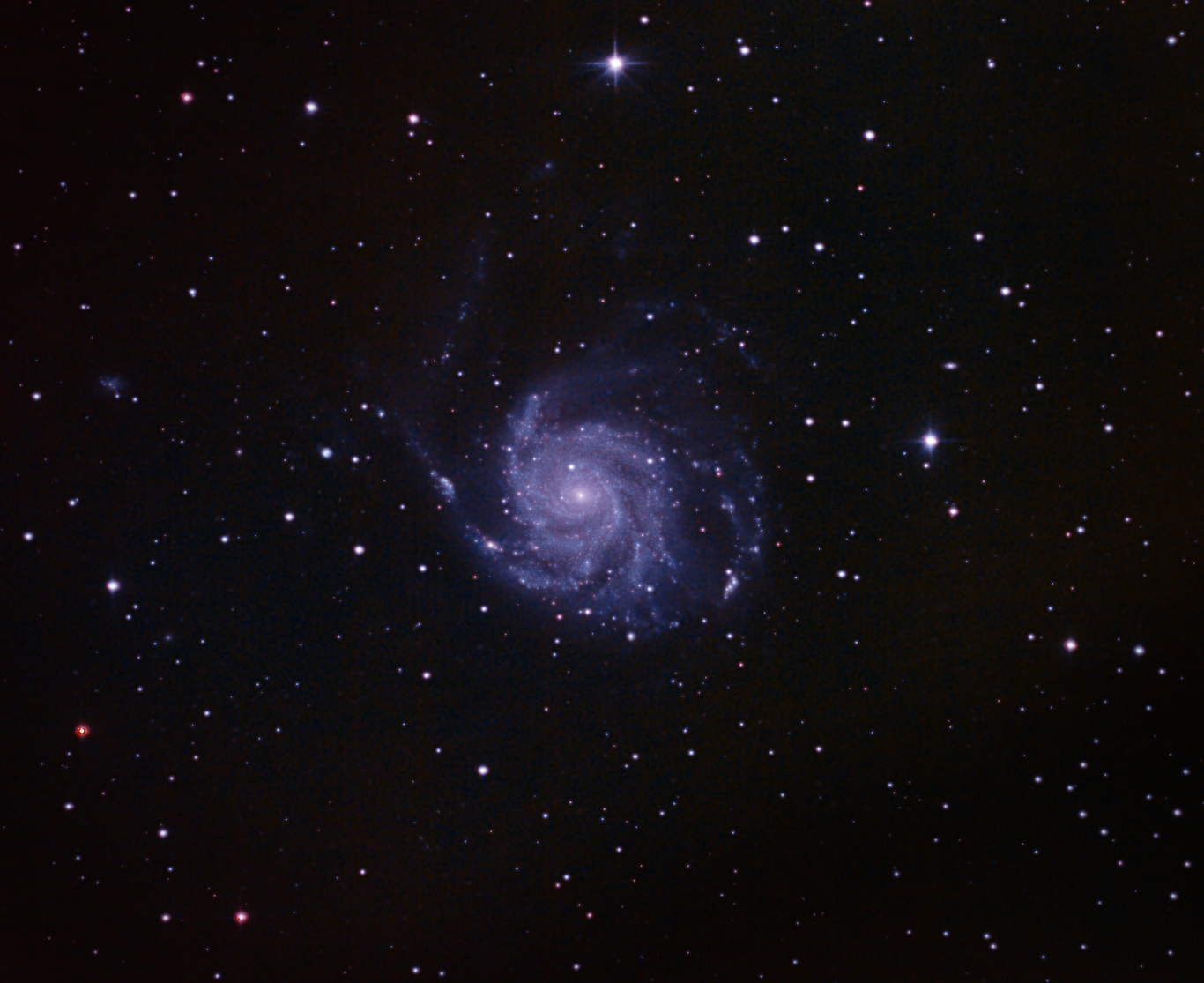 Target Details
The Pinwheel Galay, Messier 101, is a face-on spiral galaxy distanced 21 million light-years away in the constellation Ursa Major.
M101 is a large galaxy comparable in size to the Milky Way. With a diameter of 170,000 light-years it is roughly equal the size of the Milky Way. It has a disk mass on the order of 100 billion solar masses, along with a small central bulge of about 3 billion solar masses.
M101 is noted for its high population of H II regions, many of which are very large and bright.
Capture Details
Data captured 24th & 25th March, 2017.
61x 8 minute exposures at ISO200.
Equipment Details
Skywatcher Quattro 200 CF
NEQ6 Pro
Nikon d7100
Skywatcher ST-80
QHY5L-II
Processing Details
This image was processed in Pixinsight & Lightroom.