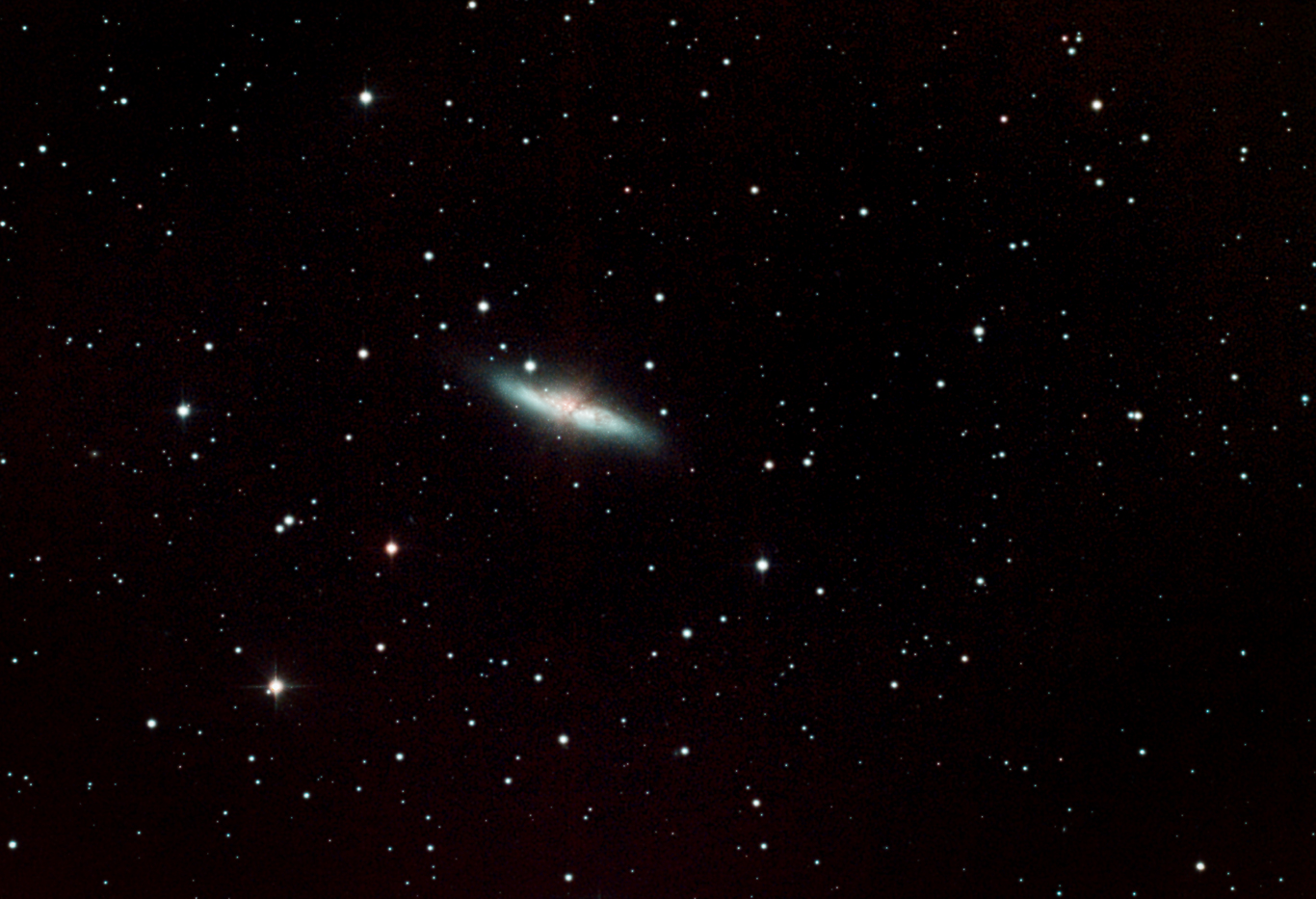 Target Details
The Cigar Galaxy (Messier 82) is a starburst galaxy about 12 million light-years away in the constellation Ursa Major. With a diameter of 37,000 light-years it is much smaller than the Milky Way, yet it is about five times more luminous than the whole Milky Way and has a center one hundred times more luminous than our galaxy's center.
M82 was previously believed to be an irregular galaxy. In 2005, however, two symmetric spiral arms were discovered in near-infrared (NIR) images of M82. The arms were detected by subtracting an axisymmetric exponential disk from the NIR images. Even though the arms were detected in NIR images, they are bluer than the disk.
Capture Details
Data captured 27th March, 2017.
36x 8 minute exposures at ISO200.
Equipment Details
Skywatcher Quattro 200 CF
NEQ6 Pro
Nikon d7100
Skywatcher ST-80
QHY5L-II
Processing Details
This image was processed in Pixinsight & Lightroom.