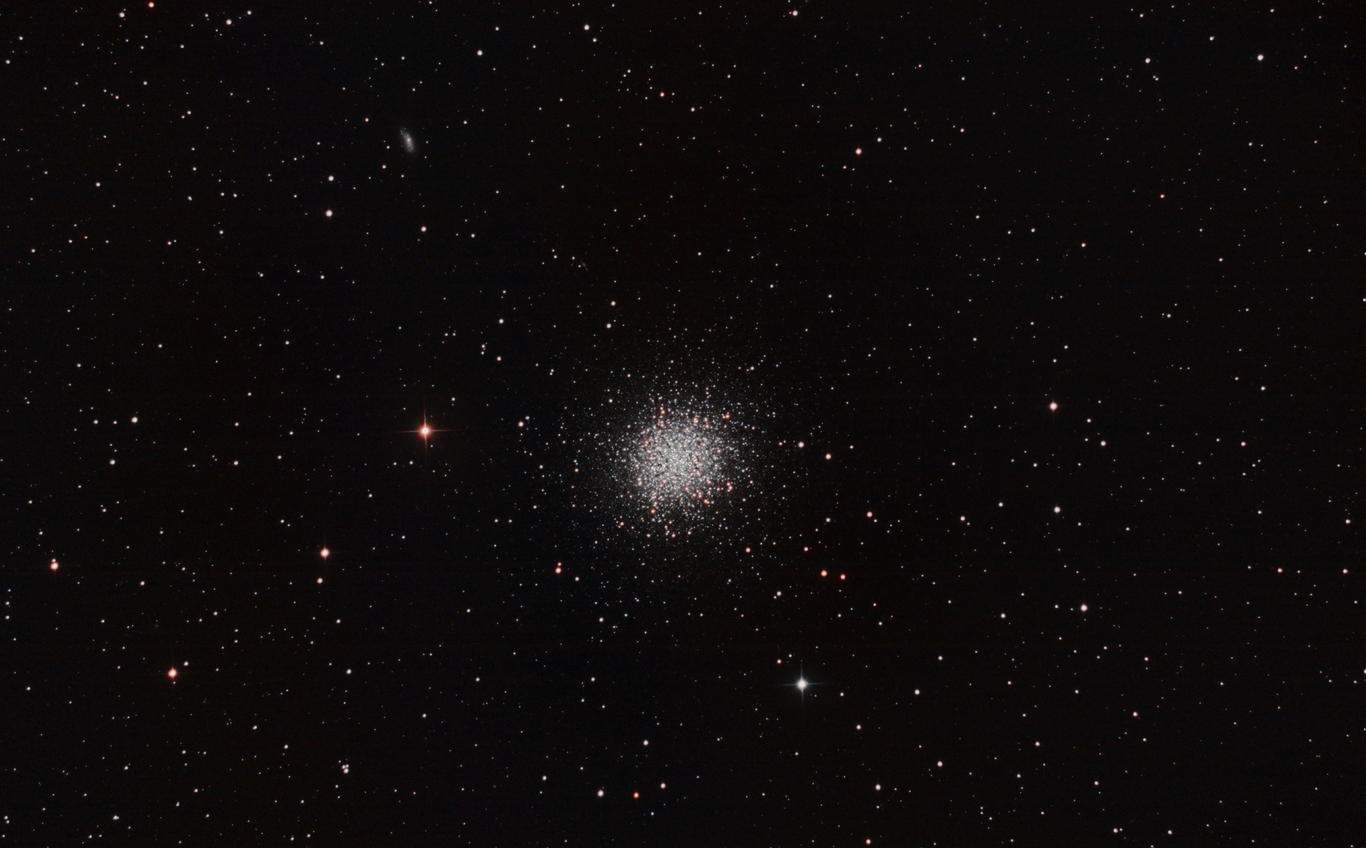 Target Details
Messier 13 is a globular cluster of about 300,000 stars in the constellation of Hercules. It is about 145 light-years in diameter, and is 25,100 light-years away from Earth. It also features the galaxy NGC 6207 which is 30 million light-years from Earth; hiding in the background is IC 4617 which is a staggering 500 million light-years from Earth.
Capture Details
Data captured 27th May, 2017.
36x 4 minute exposures at ISO400.
Equipment Details
Skywatcher Quattro 200 CF
NEQ6 Pro
Canon 40d (IR Filter removed)
Skywatcher ST-80
QHY5L-II
Processing Details
This image was processed in Pixinsight & Lightroom.